Gene Hackman's bike accident illustrates importance of knowing how to avoid accidents with cyclists when driving a car or truck –
By Ben Schwartz — Actor Gene Hackman was hospitalized after a bicycle accident on Friday in Florida. According to news reports, the veteran actor was riding his bicycle when a pickup truck hit him from behind, knocking him off the bike and onto a grassy shoulder. He was airlifted to a hospital in Miami where he was later released after routine tests. According to USA Today, Hackman, who is 81 years old, was not wearing a helmet but sustained only minor injuries.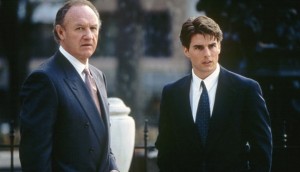 Hackman, one of my favorite actors, has won two Academy Awards and three Golden Globes. He played Lex Luther in the 1978 film Superman (which I saw at the Capitol Theatre in Dover long before it became the Schwartz Center). He played a lawyer in The Firm with Tom Cruise. The list of films Hackman has appeared in is as long as your arm.
This story illustrates the importance of focusing on safety both when riding a bicycle and when operating a car or truck where cyclists are present. According to the Delaware Office of highway Safety, there have been eight bicycle fatalities in Delaware in the last three years. There were no bicycle deaths in Delaware in 2011, but in 2010 there were two and in 2009 there were six. Although the numbers are low, even one person dying after a bicycle accident with a car is one too many.  [Continue reading …]