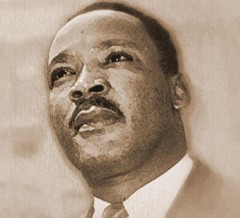 By Angela C. Cunneely, Bike Delaware Membership Director —
It was a very special day as volunteers came out to honor the memory of Dr Martin Luther King, Jr. at the Newark Bike Project's MLK Volunteer Day.
The Martin Luther King Jr. Day of Service, established in 1994, is meant to be a day of personal action in Dr. King's memory. It was started by former Pennsylvania U.S. Senator Harris Wofford and Atlanta Congressman John Lewis who co-authored the King Holiday and Service Act. The federal legislation challenges Americans to transform the King Holiday into a day of citizen action volunteer service in honor of Dr. King. The federal legislation was signed into law by President Bill Clinton on August 23, 1994. On this day, January 16th, as we celebrate Dr. King's birthday, ordinary citizens choose a cause which is very special to them, and volunteer their time to help make a difference in their communities.
Bike Delaware's Membership Director Angela Cunneely (above left, taking inventory with Gabe) spent the afternoon at NBP's temporary location. It was a well attended event, bringing in old friends, and new ones. Word is getting out about NBP and the vital service that they hope to offer the citizens of Newark.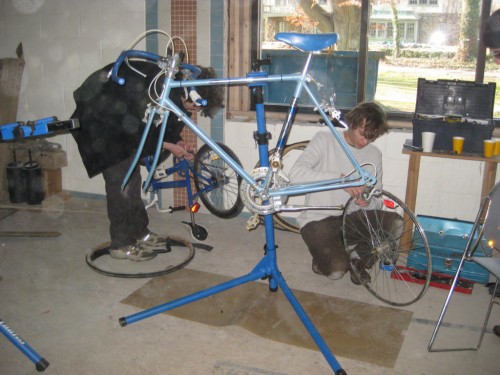 Today, volunteers were busy at the shop, completing the tasks that are necessary to get things up and running. Working together, they identified rideable bikes, tested brakes, greased chains, set up the computers, swept the floors, and many other tasks. The mood was light and cheerful, and the hot cider served took away the chill. Hands got dirty and hearts got warm as we worked together and got to know each other better. What looked like an unsorted mess just days ago is now a working shop, and soon they will be ready to welcome the public in, to offer the bikes that they will have for sale, as well as a place where people can gather to work on bikes.
NBP's logo includes a small section of bike chain. The author had a thought about the chain, and what the logo means to her.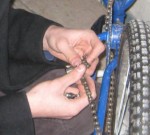 Obviously, the chain is a very important part of the bicycle, as its unbroken links move together to keep the bike moving. It is a very appropriate logo for NBP to use, as the chain also represents the human chain, the tightly linked parts that work together to keep things moving along smoothly, and the chain of events that occur to bring this project to its maturity and readiness to serve the public. When we work together, and help each other, and recognize that our diversities are what make us special, we discover that each of us has a talent that can be used for the common good. That is what Dr. King taught us, and what he left us as his legacy.
We at Bike Delaware are proud to continue to support their efforts!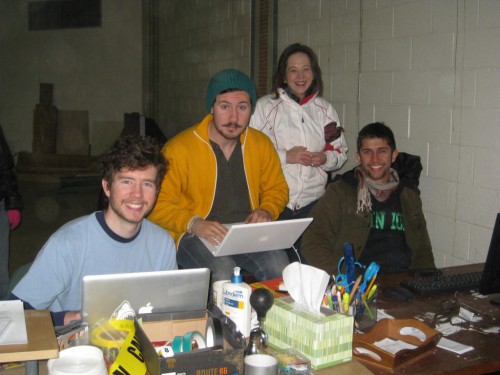 L-R: Rob, Harrison, Amy, and Matt take their positions at the front desk. Below: A brief tour of the shop, courtesy of Justin deLeon.