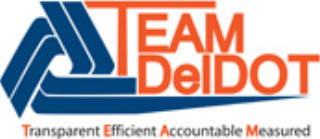 This image is not a "new logo" intended to replace DelDOT's existing blue three-sided symbol.  The design was created as an internal communication tool to promote employee teamwork, and can be found in the signature to emails and letters. The following description was used to describe the image to employees:
In his swearing-in speech Secretary Bhatt stated, "It does not matter whether you stand behind a DMV counter, drive a snow plow, supervise a survey crew, drive a DART bus, or negotiate difficult land deals; this agency values who you are and what you do. I want the State of Delaware to understand and appreciate the energy and effort you put into making this state a better place to live and work. In order to change perceptions and get people talking about the new DelDOT Team, we will need to be more transparent in our decision making, ethical in our approach, and efficient with our choices. We will be accountable, and we will measure performance."
Let's hope 2012 is one of continued progress between Delaware's Department of Transportation and advocates for those who choose to bike and walk. "Transportation" encompasses all modes, not just automobiles!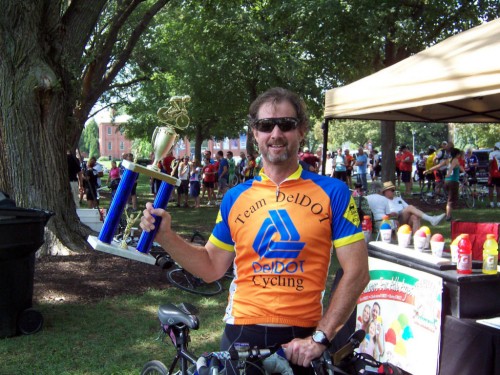 Amish Country Tour, Sept 11, 2011: Planner "Dandy Dan" LaCombe proudly displays DelDOT's 3rd place trophy in the team classification. T.E.A.M: Together, everyone achieves more!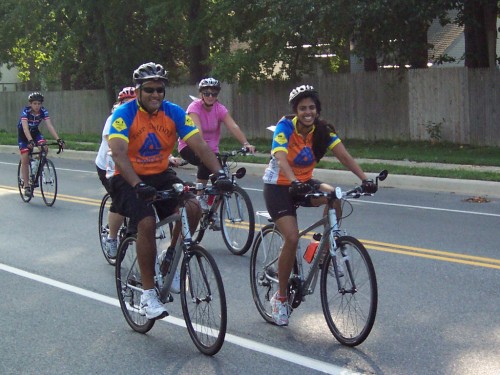 Secretary of Transportation Shailen Bhatt and his wife Neelam lead the charge with their new Team DelDOT cycling jerseys.