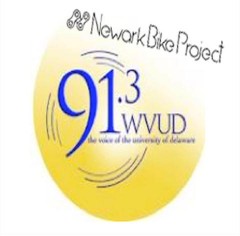 Newark Bike Project goes live!
Click on the image left to listen to Niki Suto make the case for NBP's bike drive on the air with University of Delaware's WVUD Radio! Newark is long overdue for a bicycle cooperative, one that can serve the needs of residents, students and faculty wishing to leave the car home (or not even own one), thus making healthier and greener choices for environment and quality of life.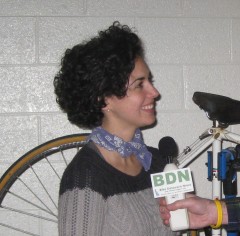 Right:  Niki takes the interview with Bike Delaware News at their first meeting in the new shop. It is at this location – 318 S. College Ave in Newark – where bikes and parts can be dropped off on Saturday, January 21 from 11am to 3pm.
Complete information on their upcoming bike and parts drive can be found HERE.