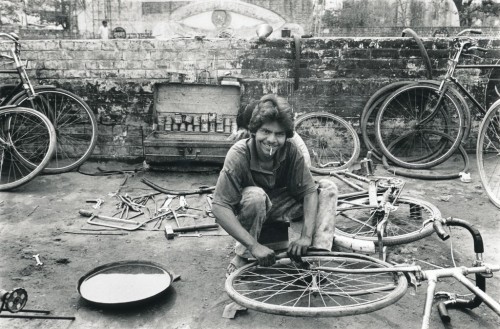 Calling all Cyclists!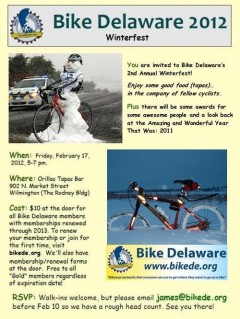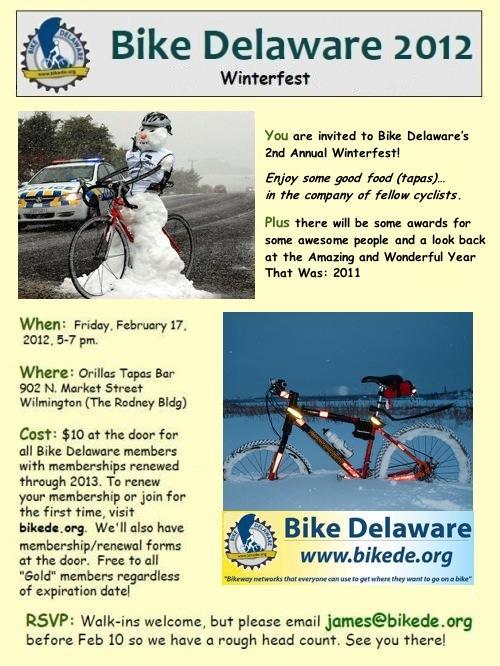 For riders who wish to formally learn the skills of a bike mechanic the Newark Bike Project is offering a Basic Maintenance Class this February at their temp shop location in Newark!  A skilled mechanic will walk you through the steps of how to identify a problem with your bikes, the tools necessary to repair it, and how to preform the maintenance.  Hands on training is a curtail part of this workshop, so be ready to get your hands dirty!  Details are below:
*  1 – 3 pm on Sunday, February 12th: Identifying tools, parts of the bike, patching flats, and adjusting brakes
*  1 – 3 pm on Sunday, February 19th: Drive Train and Derailers
*  1 – 3 pm on Sunday, February 26th: Bearings and Bottom Brackets
$15 for each class or $40 for all three!  Shop bikes will be used for demonstration and training during the class.  If you wish to preform some maintenance on your own bike, feel free to bring it to class and there will mechanics available afterwards to assist you.
There are only 10 spaces available per session, so please sign up today by emailing 
info@NewarkBikeProject.org
.  Specify if you are interested in one or all of these sessions.  Payments can be made by cash or check at the door.
Thank you to everyone who made our first ever Bike Sale event a complete success last weekend!  We hope to see you all at the shop again soon.
—
Newark Bike Project
Newark, DE 19711