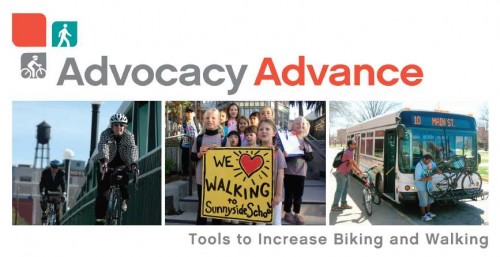 League of American Bicyclists — While Congress creates the framework, the most important decisions about the use of federal funds are made at the state and regional level. As the capacity of statewide bicycle advocacy groups has grown, many leaders have started to look beyond their long list of  individual project victories and ask an important question: How can we use our limited resources to have a long-standing, wide-ranging impact in communities across the state?
One answer: Get involved in the process that determines the use of billions of dollars in federal funding.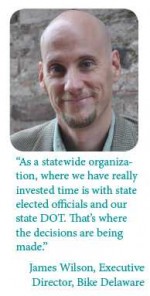 Money is like water. It flows easiest through the well-worn grooves and established channels that have been carved over the years. When it comes to federal funding streams, the policies and process at the state and regional level determine whether bicycle and pedestrian projects sink or swim.
In recent years, organizations like Bike Delaware, the League of Illinois Bicyclists, and the Missouri Bicycle and Pedestrian Federation have gotten involved in this critical process. In the latest report from Advocacy Advance — Improving the Process: How Statewide Organizations Are Winning Federal Funding for Bicycling and Walking Projects — Darren Flusche, League Policy Director, explores the success of those organizations and how statewide groups can have the biggest impact.  [Continue reading …]