Found in the Wilmington News Journal –
Congratulations to State Representatives Helene Keeley and John Viola. ("Line item raises eyebrows," Friday) It's a shame more of our representatives don't put their foot down and say enough of spending on projects we do not need.
Dam and dike repairs are more important for Delaware residents than more bike trails. Does Gov. Jack Markell know how many bike trails we have already in Delaware? I'll name some in case he doesn't: Battery Park, Delcastle, Glasgow Park, Cape Henlopen State Park and the trail from Lewes to Rehoboth.
This is what Department of Natural Resources and Environmental Control Secretary Collin O'Mara calls "No Child Left Inside." Is his department going to go to pick up these children and take them to ride their bikes? I guess parents don't have to do anything for their children anymore, so the government will do it for them.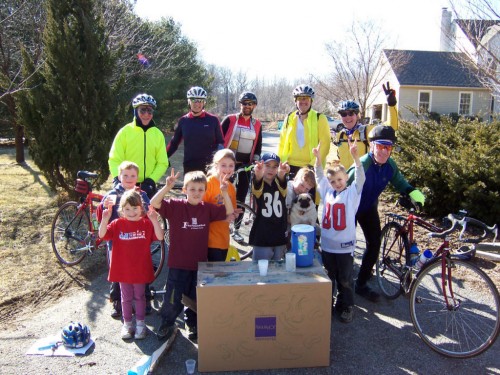 Poster's note:  Way to go, Ms Champlin. Let's keep obesity, congestion, greenhouse gas emmissions, and all manner of death and destruction associated automobile use on the rise.  Our kids and future generations will surely thank you for having to rely 99% on cars and $4/gal gas, even for a 5 minute ride to Glasgow Park and others like it which are completely disconnected from area neighborhoods.
Letters in reponse can be written and submitted to Delaware On-Line HERE. CC to: letters@delawareonline.com will further its chances. Be sure to include your full time contact info.
Visit Rails to Trails Conservancy's "Economic Benefits of Trails and Greenways" for an abundance of talking points.