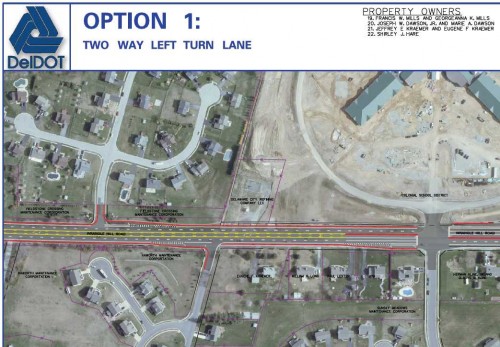 An impressive workshop attendance, and active participation by area residents and road users (including bicyclists) gave DelDOT a decisive answer: Go with Option 1, the "2-way left turn" design, by a 3-1 margin.
All the options had 3 things in common that influence non-motorized safety:
1) Add an additional travel lane in each direction between Route 1 and Route 71.
2) Include AASHTO standard bike lanes in each direction, for the entire length of the project corridor above.
2) Pedestrian crosswalk facilities will also be added to the intersections along the project corridor.
Check out the original workshop announcement, including a Google Streetview.