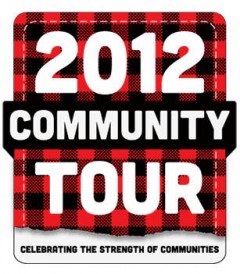 The 2012 Community Tour celebrates those who give their hearts, time and skills to strengthen communities. The two-month program kicks off on May 12th in Miami, Florida, and continues up the East Coast, closely following the route of the East Coast Greenway and culminating in Portland, Maine, on July 7th, the International Day of Cooperatives. The Tour features eight major weekend stops in key cities along the northerly route, including Miami, Charleston, Durham, Fredericksburg, Wilmington, New York City, Providence and Portland. Additionally, smaller weekday events will take place at stops along the route between the key cities. While events and activities will vary by market, the overall theme of cooperatives, community service and volunteerism will be the hallmark of each celebration.
The Wilmington event will be held from 10 a.m. to 2 p.m. at the Tubman-Garrett Riverfront Park, corner of Water and South French Streets at the Christina River. The free event will include live entertainment from community theaters and groups, children's activities, giveaways (including bike helmets), a Sports Zone and more. The event will also showcase local community and nonprofit organizations and proceeds from vendor fees will benefit the Food Bank of Delaware.
Volunteer willing, Bike Delaware will table this event. View the event brochure in pdf HERE. Kudos to their sponsors below, without whom the event wouldn't be possible.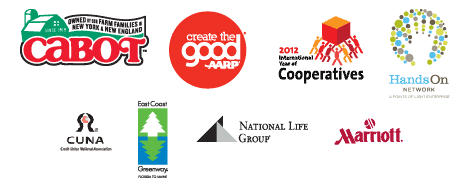 For further information, contact Christine E. Serio, 302-425-5500, ext. 104 or christineserio@downtownwilmington.com