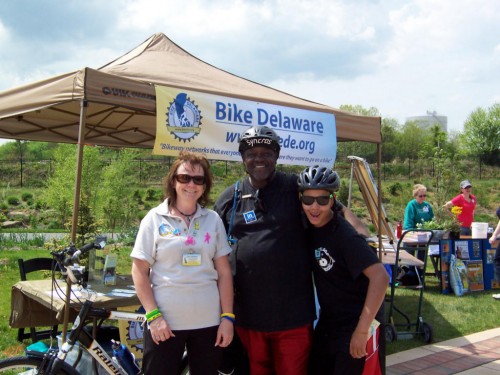 The Delaware Nature Society's 2nd Annual Earth Day Festival at the Wilmington Riverfront on Saturday drew hundreds of participants from Wilmington and New Castle County. Bike Delaware was there, too, and swamped with interest.  The large majority of folks who talked with us were "interested but concerned" and wanted to know about (a) maps, (b) safe routes and (c) "where can I ride my bike?" A number of folks expressed disappointment at the lack of safe connectivity between their neighborhoods and nearby park facilities and paths.  Support for Bike Delaware's mission, projects, and, especially, the Walkable Bikeable Delaware campaign was overwhelming.
Unlike a year ago, the weather cooperated. The much needed rain held off until Sunday, however, a strong breeze kept our boards and easels at bay.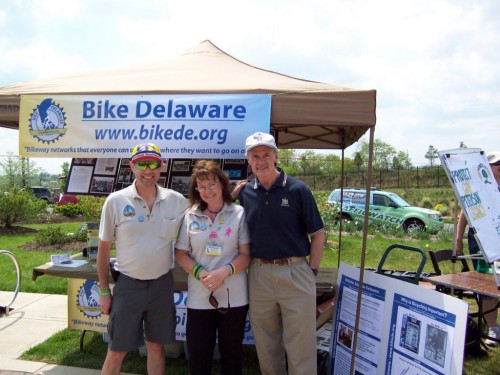 Senator Tom Carper (past recipient of the League of American Bicyclists National Leadership award) made a special visit, and, as always, threw his unwavering support behind active transportation, sustainability, and Governor Russell Peterson's environmental legacy.