While out on Main Street in Newark the other day, we ran into Bob and his adorable daughter Ellie riding the family cargo bike.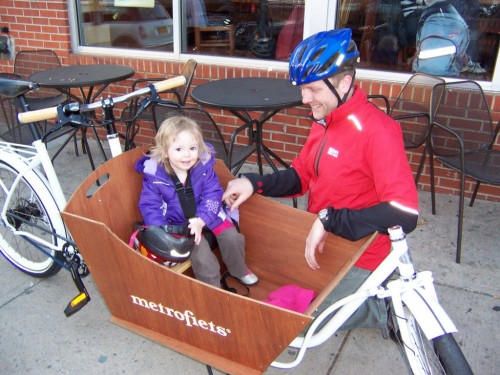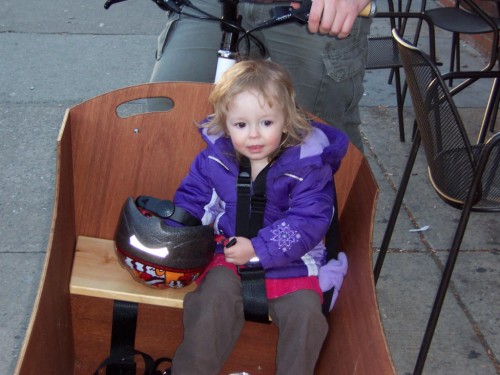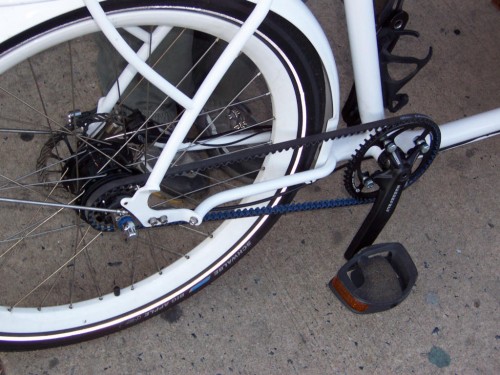 Note the Gates carbon drive with the Shimano Alfine' 8 Speed Hub system. NICE.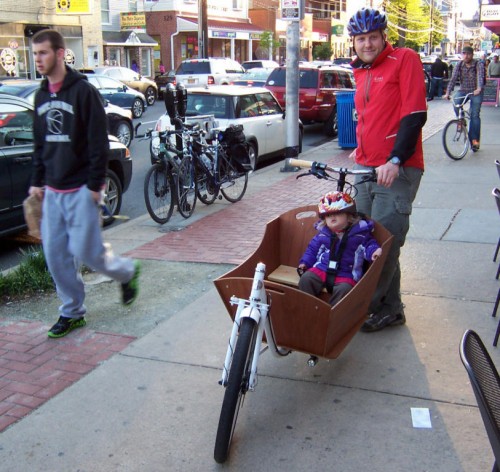 Unfortunately, Bob couldn't park and join us for tea at Panera Bread, as the last meter was taken. Maybe the cyclist rolling up behind will have better luck. Nonetheless, Bob's cargo bike is one of a kind, and if you see one coming up Main Street, the odds are, it's him!
More about or from Bob HERE.