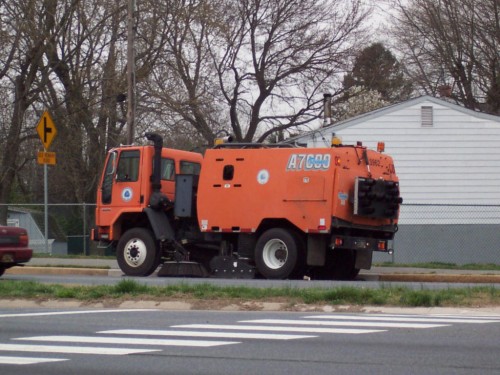 In a blog post on March 2, we made a special appeal for our readers to report roads or sections of roads with chronic or above average debris accumulation. A few of you did write in with suggestions, enough to start a database that Bike Delaware and others are collaborating to define.  This hot spot list will be submitted to DelDOT's Department of Maintenance and Operations, and will be updated and refined over time.
Candidate hot spots will be chosen based on a combination of (a) high bicyclist usage, (b) severity of debris accumulation and (c) whether of not the hot spot is part of an officially designated (by DelDOT) bicycle route.  At the current time, DelDOT sweeps primary roads (i.e. Kirkwood Highway, Rt.13) quarterly, secondary roads twice per year, and residential once per year.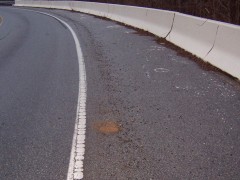 Most of the photos seen on Bike Delaware's website are of secondary roads, or arterials which are often used as commuter routes. Since these are now swept once every 6 months, an increase could mean going quarterly in the areas you report on. That would come to 4 sweeps per year, instead of the present 2, and we would rely on you – our eyes on the road – to report back on whether or not this increase has solved the problem.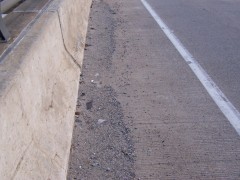 If you already responded to our last appeal on March 2, we ask that you submit your location(s) again using the simple on-line form below. It will be formally compiled in a database, and submitted to DelDOT in consideration of increased sweeping.
Please note:  Not all locations can be considered by DelDOT. About 10% of the roads in Delaware are owned and maintained instead by a local jurisdiction. Also, as noted above, DelDOT will likely prefer to prioritize officially designated bicycle routes (as shown on their County maps).  [Related Content]
Please submit your information in the fields below, or click HERE: