Governor Jack Markell (D) wants to invest heavily in the state's trail system – to the tune of $13 million for work on projects in all three of the state's counties. The goal is to make Delaware one of the top ten bicycle friendly states in the nation. It ranked 18th in 2011 according to the League of American Bicyclists.
As public meetings are held throughout the state this month (including TODAY'S workshop in Lewes!) to get feedback on proposals to connect cities and towns in Delaware with "bicycle highways", DFM News' Patrick Mairs hit the trails to get first hand reaction to the effort to make the First State more bike-friendly.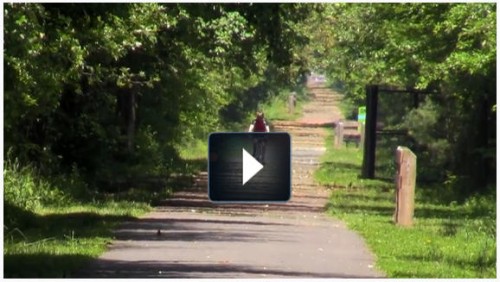 RELATED:
• 3 Counties. 3 Workshops. 1 Plan.
• See the World-Class Statewide Network of Pathways and Trails Governor Markell Proposes to Build
• Delaware House and Senate Pass "Walkable, Bikeable Delaware"
• Delaware General Assembly Votes Millions For Bicycling
• Governor Markell proposes $13M to "make Delaware one of the most walkable and bikeable states in America."