Friday, May 18, at 5:30 p.m. on WHYY-TV
*  Delaware wants to cash in on its flat terrain and become the ultimate bike path. Come ride with Gov. Jack Markell as he shows his love for bike riding and how the state can benefit. Then ride along with Taunya English of the WHYY Health and Science Desk, who has the "First Person" story of a longtime cyclist.
*  Shannon McDonald of WHYY's NewsWorks.org receives the results of her DNA test and learns what they show about her heritage.
*  Payday loans are a good way to cover a shortfall until your next check comes in. Increasingly more are using these loans to support themselves, leading to trouble for some. "First Look" dives into the pros and cons.
About First
First is a 30-minute news and information magazine program produced by WHYY-TV and dedicated to serving the First state. First features in-depth stories, roundtable discussions, extensive interviews with newsmakers and a look at the arts and culture community.
More on Delaware
On NewsWorks.org's Delaware page: The Wilmington Grand Prix is expected to pump $1 million into the local economy.
Be sure to tune in to WHYY-FM (90.9) throughout the day for more Delaware news and NewsWorks Tonight at 6 p.m. weekdays. Archived First episodes are available anytime, anywhere at WHYY.org/video.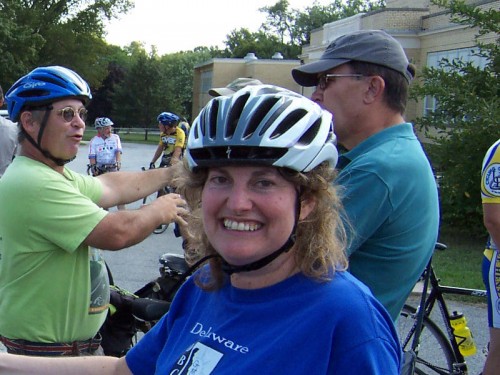 Is this the mystery "First Person" mentioned above? Tune in on Friday, May 18, at 5:30 p.m. on WHYY-TV and find out!