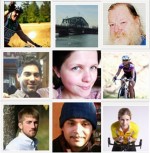 From the League of American Bicyclists –

Earlier this year, the League of American Bicyclists quietly launched a new website called Every Bicyclist Counts. The site tracks bicyclist fatalities, and, it does this for several reasons.
First, it serves as a memorial for fallen cyclists. Every bicyclist matters and we want to honor the memory of those who have lost their lives bicycling, while also providing a place for grieving friends and family to pay tribute in the comments, if they wish.
Second, we recognize that we all have a lot to learn about the circumstances of fatal crashes. To improve safety on our roads, we need to better understand what leads to fatal crashes and other bicyclist deaths (they're not all crashes).
Third, we want to try to improve the response to, coverage of, and follow-up to every one of these fatal crashes. We believe that if we can hold a spotlight to the police, justice system, and media response to these incidents, we may be able to improve the quality of such responses over time.
This month, we sent out an appeal to League members describing Every Bicyclist Counts and asking for support for this important memorial, data-gathering, and awareness-raising tool. We immediately heard from members who were appreciative of the project – and eager to find out more about what we've learned so far.  [Continue reading …]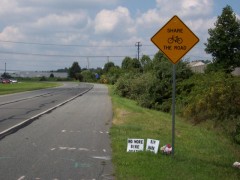 Poster's note: Roughly 1/3 of  the 125 cases examined so far involved cars crashing into bicyclists from behind, like this one from 2009.