Courtesy of the League of American Bicyclists: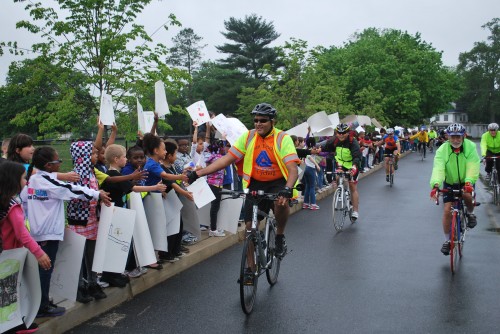 Shailen Bhatt is the Secretary of Transportation for the state of Delaware, which moved up dramatically in the 2012 Bicycle Friendly State Ranking released on Tuesday. He spoke with the League of American Bicylcists in April about why he bikes and wants to make cycling accessible to all Delaware residents.
"Growing up, I used to go everywhere on my bike. I'd get on my bike and just go. I actually got in trouble, because I had a lot of friends in the next town over, which was 30 miles away, and me and my buddy biked there a couple of times. My parents found out — and it was bad news for young Shailen. But generally, I have very care-free, happy memories biking around everywhere with my friends.
"Biking makes sense on a number of levels to me. I see the economic benefits, for one. Just the other day, my in-laws were in town and my wife asked me to pick up an extra gallon of milk. And I started thinking how, we, as a family, go through a gallon or two of milk per week — and there are some people who are going through 100 gallons of gasoline per week. That's a lot!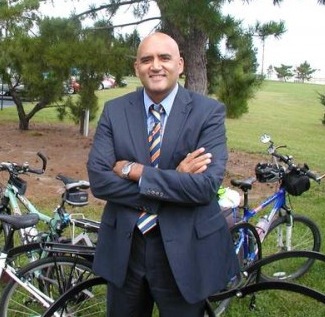 "I bike to work occasionally and, a couple times a week my wife bikes to work, too, but our built environment is not conductive to that. There are a lot of people out there and there's a wide range on the scale of comfort when it comes to biking. There are people out there in spandex with that road warrior mentality, but they're a very small minority. For a lot of people, it's not intuitive. We're not saying everybody needs to get on a bike, but, from an economic perspective, from the environmental side, we need to give people who want that opportunity the safest shot possible to adopt this lifestyle.
"The impetus [for the state's leadership on bike/ped issues] came from the Governor [Jack Markell] — this is something important to him. Early on, I had some meetings with him about 'What will be the legacy at the end of the first term?' I think it's important when you're in public office that you have a sense of urgency. From a legacy perspective, what can we get done? One thing that's a challenge in transportation is we talk about a lot of things. There's a lot of planning, thinking, visioning — but what can we get done now? What we wanted to do was come up with a plan where we could see things going to construction very quickly… And the demographic, geography and economics of the situation make Delaware a perfect state for this. We're small enough to get things done quickly, but we also have a diverse population and everything you'd find in any state.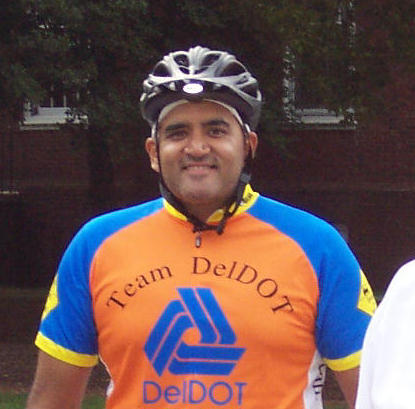 "My wife and I do a lot of biking events. When we got engaged a couple years ago in D.C., we bought matching bikes… Here in Delaware, we decided to do the Amish Country Bike Tour, which is five, 15, 25 or 50 miles. We were going back and forth on the 15 or 25 and I thought, I'm the new Secretary of Transportation, I gotta do the 25. Well, it was a lot more than either of us was up for that day. But the best part was, halfway through, they give you Amish baked pie. So, here we were, in middle of bike ride, scarfing down pieces of apple pie. That's definitely been the highlight of being Secretary thus far."
– DelDOT Secretary Shailen Bhatt
RELATED:
• Bhatt: "We can't just keep building…roads"
• Six Civic Groups Ask Governor Markell for Visionary DelDOT Secretary
• Delaware Trails and Pathways (state web site)
• Delaware Jumps Into Top 10 Nationally In Ranking of Bicycle-Friendly States