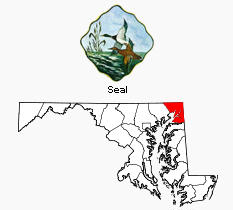 Open House Public Workshop
Thursday, May 31st
Anytime between 4:00 p.m. and 6:30 p.m.
Chesapeake City Town Hall, 108 Bohemia Avenue (map)
Chesapeake City, MD, 21915
Poster's note:  How would you like to see Cecil County become more bicycle-friendly? If yes, please mark you calendar today. Participation by area cyclists is crucial to the effort. View the workshop flyer in pdf HERE.
WILMAPCO, in partnership with Cecil County, the Towns, Maryland Department of Transportation and State Highway Administration, residents, bicycle advocates, and other interested stakeholders, are working to complete a coordinated and integrated bicycle network for both the County and municipalities.
The Cecil County Bicycle Plan seeks to improve quality of life for residents and visitors by expanding the transportation system to foster safe, inviting and convenient choices for bicycle commuting and recreation.  A proposed bicycle network will connect cyclists to and within each of the Towns and key destinations throughout the County.
County residents and other stakeholders are invited to a second workshop for the draft plan.  Draft recommendations will be presented and attendees are asked to provide additional input for both incorporated and unincorporated areas of the county before a draft document is produced.
The open house workshop will present workshop boards, answers questions and comment sheets will be available for the public to use to tell us their thoughts on how to improve the countywide and local bicycle networks.
View the plan webpage, including full meeting information. View the event flyer HERE.