Grist:  Congress raises a middle finger to young bicyclists –
Bike Delaware Note: Federal funding for walking and bicycling is in serious peril. The article below is an example.  In this situation, the opportunity we have in Delaware to secure millions of dollars for walking and bicycling is even more extraordinary.  Advocates in other states – and at the federal level – are stuck playing defense.  But in Delaware, we are on offense.  If you haven't already, please please please email or call your state legislators today, and ask that Governor Markell's request for funding for bike/ped projects be approved. Here's how.  (The critical committee vote will be within the next 2 weeks.)  We cannot afford to fumble this chance.
By Ozzie Zehner — A small federal program is punching holes through the unsafe barricade of freeways, busy roads, and rushed drivers that surround the nation's schools. Yet despite the program's success, Congress is now threatening to terminate it — not to save money, but to redirect its funds toward more car-centric infrastructure.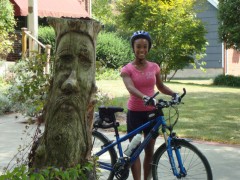 In 2005, Congress initiated a Safe Routes to School (SRTS) national partnership. The SRTS program coordinates infrastructure improvements across the country to make walking and biking to school safer and more practical for students and educators. By most measures, the program has been a resounding success.
Testifying to Congress about a pilot project, director Deb Hubsmith stated, "In only two years, we documented a 64 percent increase in the number of children walking, a 114 percent increase in the number of students biking, a 91 percent increase in the number of students carpooling, and a 39 percent decrease in the number of children arriving by private car carrying only one student."  [Continue reading …]
RELATED:
• Millions for Walking and Bicycling in Delaware. If We Want It.