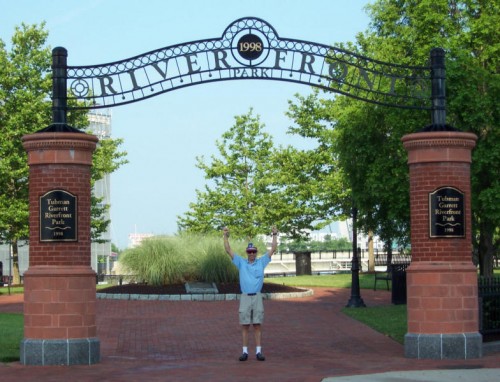 Join Us at Tubman-Garrett Riverfront Park to Celebrate the Spirit of Community –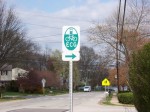 The 2012 Community Tour started on May 12th in Miami, Florida, and continues up the East Coast Greenway and culminating in Portland, Maine, on July 7th, the International Day of Cooperatives. In addition to Wilmington, the Tour features eight major stops in key cities along the route, including Miami, Charleston, Durham, Fredericksburg, New York City, Providence and Portland. The overall theme of cooperatives, community service and volunteerism will be the hallmark of each celebration.
The Wilmington Family Fun Kickoff event will be held Saturday, June 16, 10 a.m. to 2 p.m., Tubman-Garrett Riverfront Park, corner of Water and South French Streets at the Christina River. The FREE event will include entertainment provided from World Café Live at the Queen's Peanut Butter and Jams The Cat's Pajamas and The Plants, performances by the Delaware Children's Theatre, children's activities, giveaways (including bike helmets), a Sports Zone and more. The event will also showcase local community and nonprofit organizations and proceeds from vendor fees will benefit the Food Bank of Delaware. Event attendees can get their "Passports" stamped at the various organization booths to enter to win a Passport to the Outdoors Prize Package that includes bicycles from Urban Bike Project.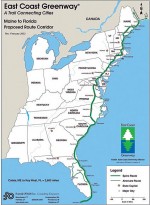 Additionally, there is a East Coast Greenway Bicycle Ride from Newark to the Wilmington event on the morning of June 16. This will depart at 9 a.m. sharp from WILMAPCO, 850 Library Ave., Newark, DE and is a 20 mile flat ride at 13-14 mph. Then the Delaware riders can ride back to Newark or coordinate their own ride home; 20 mile ride one way, 40 if you ride back to Newark. Learn more about the long-distance East Coast Greenway riders HERE.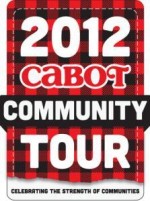 The 2012 Community Tour was created by Cabot Creamery Cooperative and fellow sponsors and supporters, including 2012 International Year of Cooperatives, AARP Create The Good, Credit Union National Association (CUNA), East Coast Greenway Alliance (ECGA), HandsOn Network, Marriott, and National Life Group. Local event sponsors and participants include City of Wilmington, Wilmington Renaissance Corporation (WRC), Riverfront Development Corporation (RDC), Delaware State Parks, WILMAPCO, Volunteer Delaware and entertainment sponsor, World Cafe Live at The Queen.
FOR MORE INFORMATION visit the event website or email Andy Hamilton, East Coast Greenway Alliance, Andy@greenway.org; (267) 236-3407.