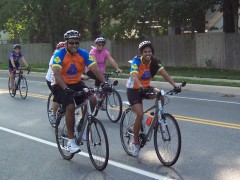 Please join us for two events happening this Saturday. DelDOT Secretary Shailen Bhatt is tentatively expected to join the bike ride from WILMAPCO to Wilmington for the Community Tour, so this may be a good opportunity to impress him with the turn out and promote needed improvements for bicycling. The ride along the East Coast Greenway leaves WILMAPCO at 9 a.m. If you aren't able to make the ride, please join us at the Wilmington riverfront where we'll be giving away bike helmets and awarding some great prizes including bikes courtesy of Urban Bike Project. Please share this invite with anyone else who might be interested.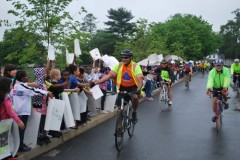 That's right. Secretary Bhatt is hoping to join us for this very special day where we will greet several bicyclists who are riding the entire East Coast Greenway interstate bike/walk route!
This will depart at 9 a.m. sharp from WILMAPCO, 850 Library Ave, Newark, DE (map) and is a 20 mile flat ride for riders capable of an average speed between 10-14 mph. There will be multiple ride leaders, including a sweep. Then, return to Newark or coordinate your own ride home; 20 mile ride one way, 40 if you ride back to Newark. This ride is being coordinated through the White Clay Bicycle Club's Cindy and Tom Mannis, both LCIs.
If you plan to do the ride, please MAKE SURE you bring a full water bottle, a basic tool kit (including a spare tube), and that your bike is mechanically sound. You must also be able to maintain at least a 10 mph moving average speed so that the ride leaders can keep the group reasonably in tact. It is also a good idea to arrive 15 minutes early, in this case 8:45, as the group will be leaving promptly at 9 a.m.
View/print the Q-sheet (route directions) in XLS HERE. Learn more about the long-distance East Coast Greenway riders.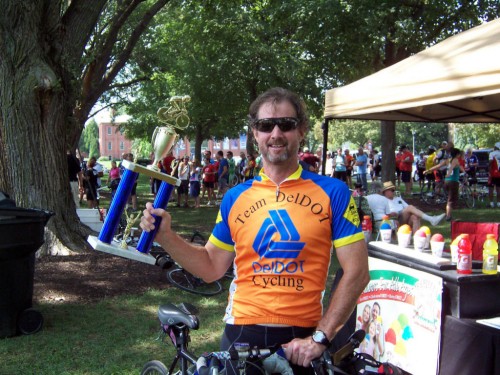 Dandy Dan at Planning says "LET'S DO IT!"