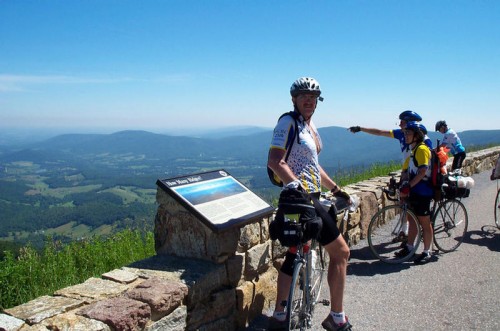 From DuPont's website – Mario Nappa has been a role model throughout his career.  He played a key role in identifying and developing many compounds in DC&F's current fluorochemicals portfolio and several next-generation molecules that are in the pipeline.  He led a team to develop a manufacturing process for a new automotive refrigerant with low global warming potential and continues to work on an improved large-scale manufacturing process for this offering.  Mario also has contributed to other next-generation development programs for foam expansion agents, solvents and fire extinguishants.  A prolific researcher, Mario has been named as an inventor or co-inventor on more than 80 issued U.S. patents. [See it on DuPont's website HERE]
Poster's note: Mario has been one of the White Clay Bicycle Club's best ride and tour leaders since the mid-1990s. He has volunteered for the club more times than anyone can remember, and in 2005, was one of Bike Delaware's founding fathers. A huge tip of the helmet to Mario for this outstanding achievement. Way to go, Mario!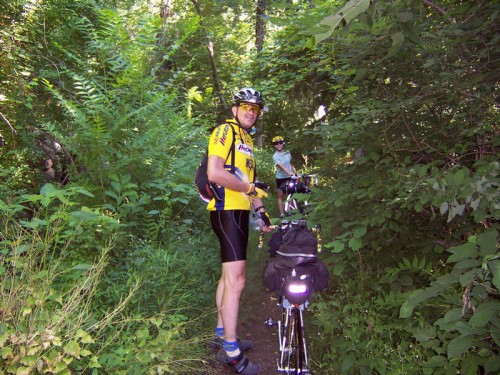 Mario, the pioneering GPS user and navigator that he is, always finds a way – even in the jungle.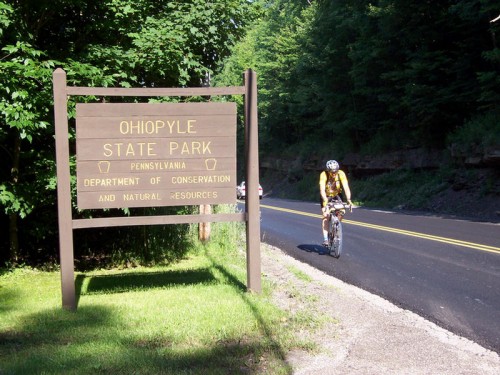 No pain served up here! Big Mario tackles the high mountains of Central Pennsylvania in 2004.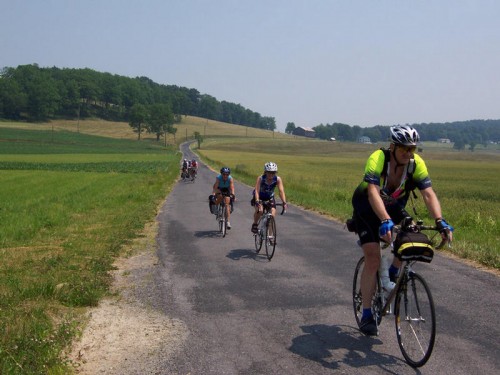 Mario, le course en tete (head of the field) on the 2006 Tour of Western Pennsylvania. Tour hopefuls are seen here jousting for a position in Mario's slipstream. Studies have shown that riding behind "Super Mario" can save up to 30% of your energy.