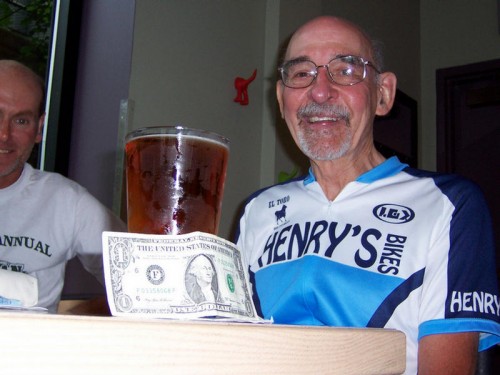 Bikes 'n Brews is a casual gathering of cyclists of all shapes, sizes and disciplines in Northern Delaware, who come together to meet up with friends, talk bikes, and have a good 'ol time. This time, however, it comes on the heels of a ginormous victory: On June 21, over $13M was approved in the Bond Bill to fund off-alignment trails and pathway projects throughout Delaware. Not only is this our biggest ever victory in Delaware, but such progressive thinking has propelled Delaware into LAB's top 10 in the Bicycle Friendly States ranking.
It is time to celebrate. There has never been a better time! Highlights for this Bikes and Brews event include:
*  Jamis will be demonstrating their latest bikes and technologies starting at noon and running all day leading into the event. Come check out some mountain, and possibly some road bikes.
*  Bike Delaware will be there. Sign up for our weekly e-news digest and receive a FREE wristband, button, and fridge magnet. You can also ask about the benefits of paid membership in Delaware's award winning, nationally recognized advocacy organization.
TIME/DATE/LOCATION:
Tuesday, June 26 from 6:30 – 9 pm at Henry's Bike Shop, 7 Polly Drummond Shopping Center, Newark, DE 19711
Bikes 'n Brews is always a FREE event. BYOB (there is a package store around the corner). Bike parking is plentiful: Ride your bike instead of drive your car if the weather permits.