Poster's note:  The money that walking/cycling in Delaware will lose as a result of the federal legislation released today by House and Senate conferees (co-chair Senator Boxer and Representative Mica) is only about 1 or 2 million dollars. "Transportation Enhancements" – the federal program that will be gutted by this new law – has always been a very tiny program. Meanwhile, in 48 hours the Delaware General Assembly will vote on a bill that dedicates $13.3 million for walking and bicycling. So here in Delaware we won't even notice the loss of Transportation Enhancements (though most other states will feel the loss keenly of course).  But it is painfully ironic that, just as Delaware is about to make a serious investment in a genuinely multimodal transportation system, in Washington DC Senator Boxer (D-CA), Rep. Mica (R-FL) and their colleagues are turning America 180° in the opposite direction.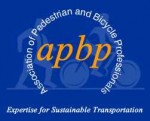 From our friends at APBP – At a time when many cities are focusing on sustainability best practices and becoming the greenest city in America, the transportation bill's continued policy and funding focus on single occupant vehicles is unfortunate and possibly disastrous to America's future. Cities large and small can bank on bicycling and walking to provide the biggest bank for the buck – and the most jobs too. We have already seen how relatively small investments in sustainable transportation polices have benefited the local economies of cities like Chicago, Minneapolis, San Francisco, Seattle, Boston, NYC, Portland, OR, Boulder, CO and Charlotte, NC.
Congress missed a golden opportunity to serve all transportation system users when it eliminated the Senate's carefully crafted Complete Streets language. More than 400 Complete Streets policies exist in cities and states all across the nation, most passed in just the last two years. It is very likely that the long-term economic well-being of U.S. communities will hinge on adoption and implementation of Complete Streets policies.
APBP is extremely disappointed that dedicated funding for Safe Routes to School was eliminated. SRTS full Coordinator positions are now discretionary. It is difficult to see how a wildly successful program like SRTS can continue to exist without dedicated funding or program managers at the state level. APBP strongly advocates that state Departments of Transportation continue to fund SRTS programs at the local level to ensure safety and health for America's next generation of transportation system users. If we truly value our children, we must invest in their future.  [Continue reading …]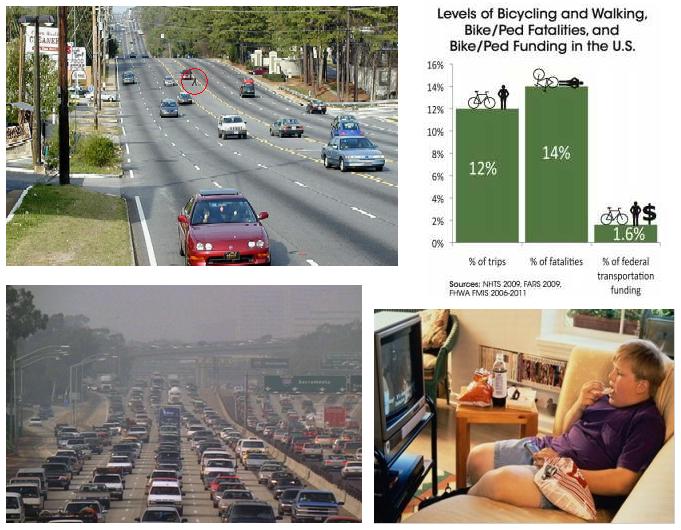 Apparently, Congress sees value only in the car culture when deciding our future. So much so, leaving a dismal 1.6% of transportation dollars for clean, green, healthy alternatives is too much to ask. [Related content …]