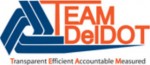 The Project Letter for Pavement Markings and Signing to Support SB-120 was just released and approved by officials representing both DelDOT and the University of Delaware. The letter in it's entirety can be viewed in pdf HERE, or click on the front page below.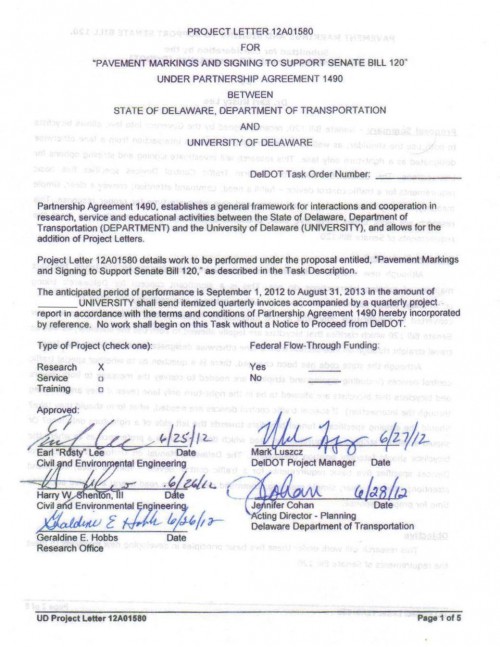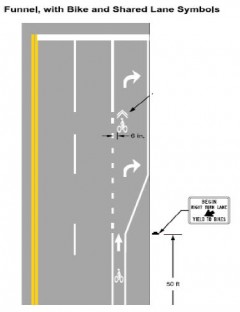 This is a major step forward on this project, and a big tip of the helmet goes out to everyone involved. These include folks like Mark Luszcz of DelDOT Traffic, and Amy Wilburn of the Delaware Bicycle Council, who have devoted a lot of time and energy to bring this project to fruition.
A complete history of sharing right turn lanes, and design proposals that facilitate their use as shoulders can be found HERE.