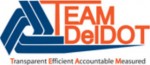 In the wake of the passage of SB120 by the Delaware General Assembly earlier this year – making it explicitly legal for cyclists to cycle in right turn lanes when we are traveling straight – DelDOT has contracted with the University of Delaware to conduct experiments on pavement markings to facilitate cycling in right turn lanes.
The contact for "Pavement Markings and Signing to Support Senate Bill 120" was just released and approved by officials representing both DelDOT and the University of Delaware. The letter in it's entirety can be viewed in pdf HERE, or click on the front page below.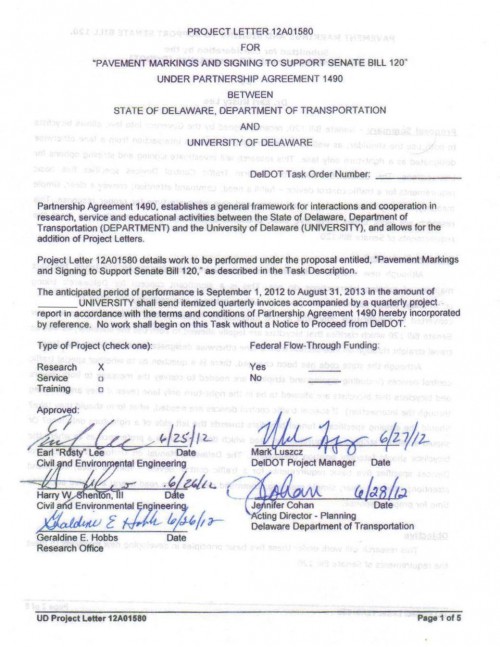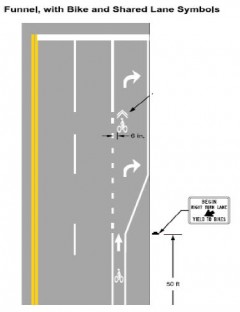 Bike Delaware has been working on the issue of what to do about right turn lanes going back to 2010. In April of 2011, we organized a working group to try to bring this issue into better focus and discuss some solutions. We are gratified to see that DelDOT has taken up this challenge in a serious way. The outcome of  the experiments that the University will undertake will provide much needed data to enable DelDOT to make sound engineering decisions about facilitating cycling in right turn lanes.
Bike Delaware's archive of articles on right turn lanes is HERE.
RELATED:
• Bike Delaware Archive Category: Right Turn Lanes
• Governor Markell Signs SB-120 Into Law
• Bike Lane Working Group Identifies Two Zero Cost Right Turn Only Lane Options
• Video on how the Dutch engineer bike lanes at intersections has over 100,000 views on YouTube