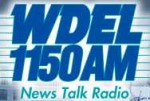 The state breaks ground on a brand new recreational trail near the C&D Canal made possible through $4 million in state and federal funding. The 16-mile greenway along the north side of the C&D canal will be a place where people can hike, bike, jog, ride horses, and bird watch.
WDEL's Amy Cherry has more (click image below for video page)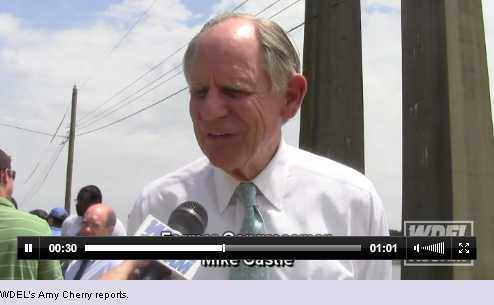 The trail is being named after former Congressman Mike Castle because of his tireless efforts to make it happen, but he jokes…
"I have always very weary of things being named after me because I sort of feel that happens after you've reached the end of whatever it may be, hopefully not the end of life, but the end of a career, but I guess that's where I am at this point," says Castle. [Continue …]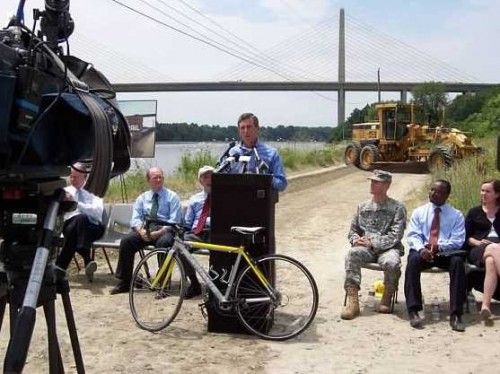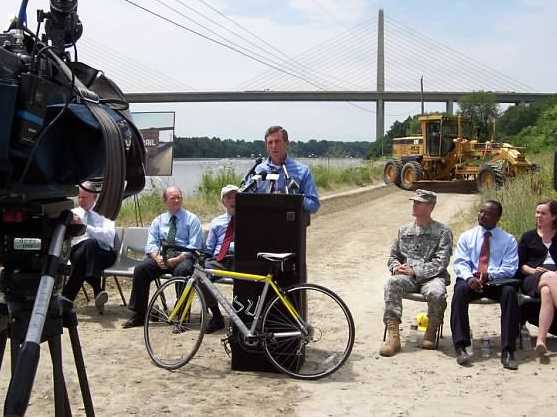 When Joan Smith bikes from St. Georges to Chesapeake City along the Chesapeake & Delaware Canal, she's forced onto roadways and away from a waterfront view as the path becomes unaccommodating.
But with construction beginning on a trail along the north side of the canal, bikers, hikers, runners, horseback riders and others can look forward to when the trail will be more welcoming.
"That's what's going to be great – you can bike the whole way," Smith said.
Construction of the 16-mile Michael N. Castle Trail along the canal began two weeks ago and phase one of the project – which includes two new trail heads and spans 9 miles – is set to be completed by December, said Jeff Niezgoda, Delaware Department of Transportation project manager.  [Continue reading …]
St. Georges, Del. — White Clay Bicycle Club Vice President Cindy Mannis uses the trail along the Chesapeake and Delaware Canal often.
Right now, Mannis uses the area for hiking, but once the multi-use recreational trail is built, she also plans on biking along the canal.
"It's a pretty area," Mannis said. "I would love to be able to ride my bike here."
Delaware's congressional leaders led a groundbreaking ceremony Monday below the St. Georges Bridge to mark the beginning of the trail's construction and to announce that the trail will be named for former United States Congressman and Delaware Governor Michael Castle.
Castle's colleagues credited him with getting the ball rolling on the project in 2004 when a group of constituents came to him asking if there were ways to better utilize the area along the canal.  [Continue reading …]