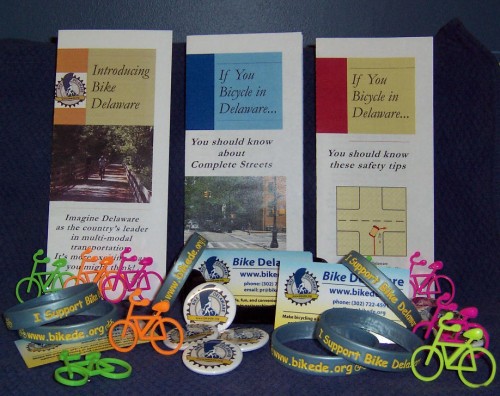 As a winning campaign award winner, and one of the most successful state advocacy organizations in the country, Bike Delaware is no secret.  We have thousands of followers through our website, RSS feeds, social media, and subscriber list. But we also need members and donors to sustain our work. Our advocacy is not government funded, and never has been. We rely only on YOU.
It is a common misconception that subscribers are members. This is not the case. Receiving Bike Delaware's news digest does not qualify as a membership. For our organization to remain solvent, we must stick to, and grow paid memberships.
Bike Delaware makes a little go a very long way. But although we pinch every penny, we cannot do our job without your support. Your gift makes our work possible. Will you help us protect, sustain and build on our success?
If you are not already a member of Bike Delaware, or if you are already a member and would like to provide additional financial support, please click HERE.
RELATED:
• Walkable, Bikeable Delaware Wins National Recognition
• American Bicyclist: Five Lessons From Delaware