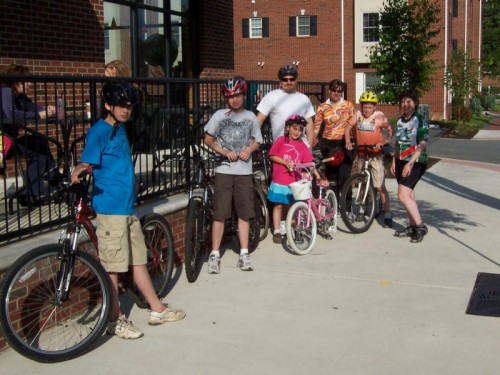 Featured in the New York Times –
Teenagers can significantly lower their likelihood of being overweight or obese by walking or biking to school and playing on at least one high school sports team, but preferably two or more, a new study suggests.
Though the spread of childhood obesity in the last decade has spurred health authorities to ramp up their efforts to promote youth activity, the new findings are among the first to demonstrate that walking or riding a bike to school actually has an impact on weight gain among high school students. The study also found that while school-based exercise can reduce or stem weight gain, it is sports participation in particular that makes a difference. Physical education classes, the researchers found, did not reduce or prevent weight gain, likely because they do not offer students the same level of regular, challenging exercise as competitive sports.
"I think being a part of some kind of team or organization gives kids the opportunity to have moderate to vigorous activity consistently," said Keith M. Drake, an author of the study and a postdoctoral research fellow at the Hood Center for Children and Families at the Geisel School of Medicine at Dartmouth. "I think a lot of time physical education requirements are not that strict. Kids are not in P.E. that often, and when they are, the physical activity is not that strenuous."  [Continue reading …]