DELAWARE BIKE SUMMIT AND AMISH COUNTRY BIKE TOUR SEPT. 7-8
DOVER, DE – September is the perfect time of year for cycling, so why not make a weekend of it September 7-8, when Dover will host the 2012 Delaware Bike Summit and the Amish Country Bike Tour.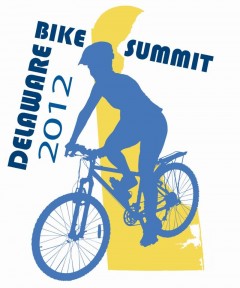 The Delaware Bike Summit gets underway on Friday, September 7 at Dover Downs Hotel & Casino.  The full-day workshop is free of charge and includes a free lunch.  Professionals will discuss the following topics:  How to create bicycle friendly communities; bicycle safety on roadways; youth encouragement; the hidden cyclist; rights and responsibilities of cyclists and more.  To register for this free day-long conference, visit us HERE.
Following the Summit, cyclists can participate in a group ride around the one-mile "Monster Mile," home of NASCAR's Dover International Speedway, which is located on the Dover Downs Hotel & Casino property.  Special lodging packages have been created for cyclists, which include $25 in free slot play in the casino.  The luxury hotel includes seven eateries, nightclub, slots, table games, poker room, sports book and simulcast.  To obtain the discounted lodging rate, you must use code "GDEBIKE".  To check out the hotel or make a reservation, visit HERE.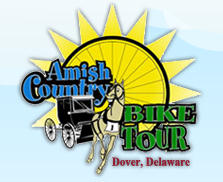 On Saturday morning cyclists can participate in the Amish Country Bike Tour, Delaware's second largest cycling event that draws nearly 2,000 cyclists from all over the country.  Five cycling loops, all of which start and stop at historic Legislative Mall, include 15, 25, 50, 62 and 100 mile loops.  Cycling takes place on flat land through back roads, historic towns and Delaware's best kept secret, an Amish community.
The event features four food stops including the famous "pie stop" at an Amish school house, where cyclists are treated to locally baked apple, cherry, blueberry and pumpkin pie.  Following the tour, cyclists are treated to a full catered barbeque meal on the lawn of Legislative Mall.  Food, beverages, cycling map and after-tour meal are included in the registration fee.
On Saturday evening, cyclists are invited to "Fall Into Jazz," featuring nationally-known jazz saxophonists Kim Waters and Jesse J, performing at the Schwartz Center for the Arts.  Tickets are on sale by visiting HERE or by calling 302-678-5152.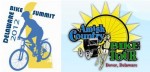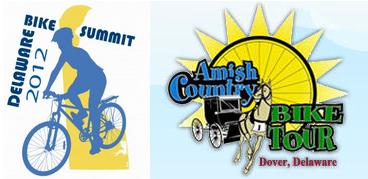 Amish Country Bike Tour registration is $60 for adults, which includes map, giveaways, four food stops, piece of locally-baked pie and cookies and a full catered barbecue meal.  No additional fundraising is required, and t-shirts and additional meals can be pre-ordered.  Proceeds from the event benefit the Central Delaware YMCA, four participating churches, the Amish schoolhouse and the 2013 bike tour fund.  Registration information and online registration can be found HERE or by calling 800-233-5368.