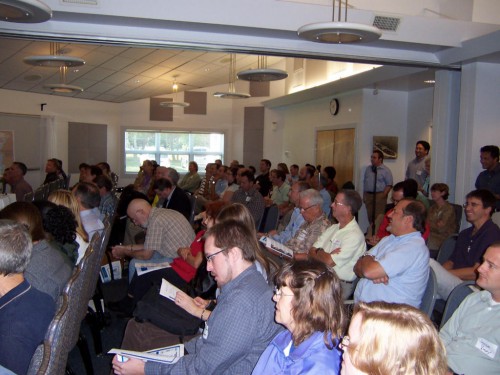 The Delaware Bike Summit will feature national speakers, local, and state officials.
What: Coming this Friday, the 4th Annual 2012 Delaware Bike Summit will bring together bicycling advocates, community leaders and elected officials to hear from national speakers and to create strategies on how to make Delaware more bicycle friendly.
·        DelDOT Secretary Shailen Bhatt and DNREC Secretary Collin O'Mara will both provide updates on the First State Trails and Pathways Initiative, which was unveiled at last year's summit.
·        Keynote Speaker is Andy Clarke, executive director of The League of American Bicyclists.
·        At 4 p.m., participants of the summit, and media, will have the opportunity to ride their bicycles around the Monster Mile track, led by Secretary O'Mara and Senator David Sokola.
If you would like to ride, please inform Jim Westhoff (below) prior to Friday.
When:    Friday, September 07, from 8:00 a.m. to 4:00 p.m.
Keynote address by Andy Clarke at 9:30 a.m.
DelDOT Secretary Shailen Bhatt will speak at approximately 10:30 a.m.
DNREC Secretary Collin O'Mara will speak at approximately 2:30 p.m.
Where:  The event is being held at the Dover Downs Hotel and Casino, on the 4th Floor, Diamond Conference Rooms.
Full event information, including on-line registration can be found HERE.

For more information, contact  Jim Westhoff, DelDOT Community Relations Officer.  Desk-302-760-2160;  Mobile-302-943-3589;  Email: james.westhoff@state.de.us