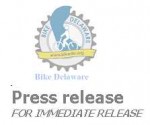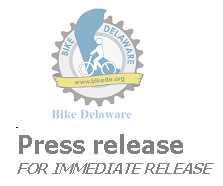 Representative Nick Manolakos gets consensus in securing early state funding to complete a pedestrian walkway and bike lane project on Hockessin's Valley Road, bringing to a close almost 20 years of effort!
Hockessin, DE, September 4, 2011 – A dozen state and local officials gathered at the entrance to Tweeds Park today to celebrate the securing of state funding for a project to make the Hockessin-area more accessible to bicyclists and pedestrians.
The Valley Road Pedestrian Pathway Project will connect Swift Park & Hockessin Village to Lantana Square Shopping Center & Tweeds Park. After almost 20 years of effort by Delaware Greenways and the community, the project is in the final design stage of development. The 0.7 mile-long connector will consist of a paved walkway, six feet wide, separated from Valley Road by a small grass median, storm water curbing and a five foot wide shared shoulder/bike lane.
Earlier this year, Rep. Manolakos recognized that the previous funding commitments of the legislators could be in jeopardy after this years elections, due to the re-alignment of districts. Taking the initiative he informed his fellow legislators of this concern.
Rep. Manolakos said the five legislators were able to reach a consensus on jointly providing 100% of the required matching funds early, prior to the election, because they all recognized the need to improve accessibility in the heavily-used area. (Cont…)  [Read the full press release in pdf …]