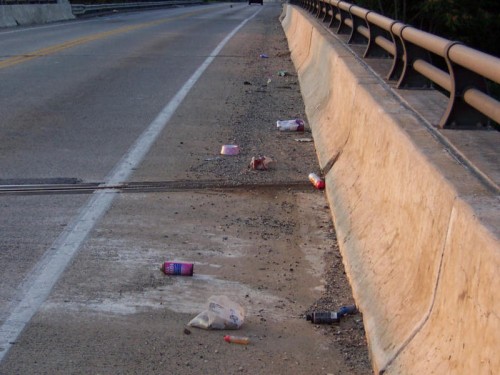 By Angela Cunneely, Membership Director — On August 21, advocates from Bike Delaware, the Delaware Bicycle Council, Sussex Cyclists, and the White Clay Bicycle Club met with DelDOT's Maintenance and Operations Division, directed by Joe Wright. During this enthusiastic exchange, our concerns were genuinely considered. Although the current budget is sharply limited and there are other constraints, we believe a lot of progress can and will be made. Both sides agreed that Bike Delaware's proposal to concentrate more sweeping in areas of greater reflection (curb/barrier zones, bridges, etc) will result in more efficiency, safety, and productivity.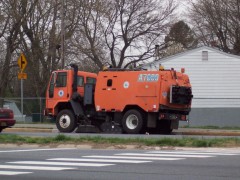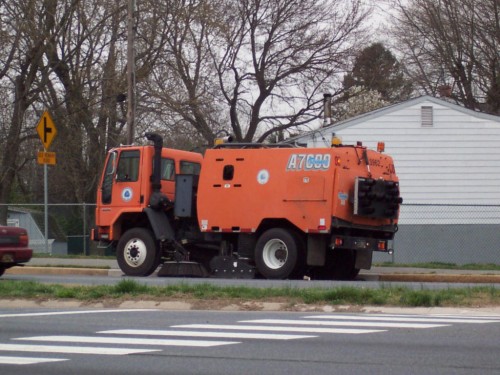 A draft listing of chronic debris "hot spots" was presented, with a promise by M&O to consider our requests for additional sweeping in these areas. Please take a moment to review the map, and if you submitted a road or section of road for consideration and it is not included, please let us know ASAP at sweep@bikede.org and we will add it right away. Remember, these must be truly chronic, where debris collect at an unusually high rate causing hazardous conditions.
Advocates present were also given a detailed overview in the process of debris sweeping and collection. The debris swept is subject to Federal regulations, a permit process, and careful inspection and disposal as hazardous material. During operation, the sweeper must also be accompanied by two other vehicles for safety and protection.
A complete history of Bike Delaware's advocacy for sweeping reform can be found HERE.

View NCC Sweeping Hot Spots in a larger map