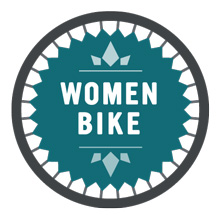 From the League of American Bicyclists —
Twenty-four percent is not good enough.
In 2009, women took just 24 percent of bicycle trips in the United States — and it's easy to see why. In communities across the nation, women are underrepresented in all aspects of the bicycle movement — from retail to politics, from advocacy to engineering. It's time to encourage, engage and elevate more women bicyclists in the United States.
Today, at the National Women's Bicycling Summit, the League launched a new initiative: Women Bike.
Women Bike will empower more women to bicycle and become engaged in the diverse leadership opportunities of the bicycle movement — as advocates, engineers, retailers, manufacturers and policy makers — through networking, knowledge sharing, resources and inspiration.  [Continue reading …]