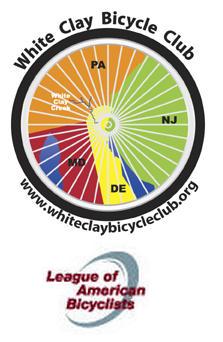 There are some openings for the Traffic Skills 101 course being presented by League Certified Instructors John and Ceci McCormick and Paul Hess of White Clay Bicycle Club (WCBC) on Saturday, September 29th.
The course begins at 8:00 am in the WILMAPCO Building in Newark (map) and will end no later than 5:00 pm.  All aspects of bicycle safety are covered, including riding, avoidance skills, and a group ride on the bike.
The fee for the course is $30 for WCBC members and $50 for non members and does include lunch. Revenues beyond cost will go to WCBC.
Contact Paul Hess via email at pehess@comcast.net, or phone 302-897-7311 if you would like to be included.