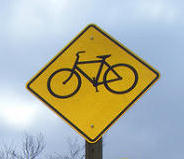 Generic bicycle signs are coming to Kennett Pike in Greenville. The standard yellow sign with a bicycle symbol – without "share the road" – are scheduled for installation. It cannot come soon enough, given repeated instances of driver harassment directed at bicyclists who are legally riding in the right lane.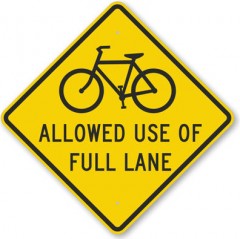 Advocates pushed hard for sharrows, but were denied. The next logical choice became Bicycles May Use Full Lane signs, a relatively new edition to the MUTCD. Pictured right, this sign is the clear choice, since it is impossible for a motor vehicle and a bicyclist to share the standard 11′ or 12′ lane side by side when taking into account the 3 foot passing law.
You can view the plan, including exact signage locations in pdf HERE.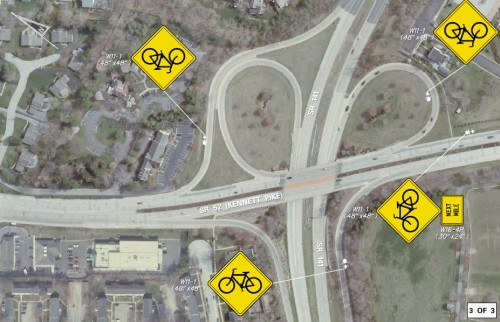 Take a ride down Rt.52 (Kennett Pike) in Greenville during off-peak hours below: