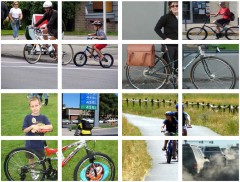 By Michael Jackson, Director of Bicycle Access, MDOT –
This is to ask assistance from Bike Delaware, and Bike Maryland, and from our Eastern Shore representative from MBPAC, as well as Cecil County residents to review and offer comments to the draft Cecil County Bicycle Master Plan. Due to the proximity of Cecil County to New Castle County Delaware, and the recreational bicycle rides into Cecil County by Delaware residents it seems appropriate to solicit comments from Bike Delaware as well as Bike Maryland.
Excerpt:  The Cecil County Bicycle Master Plan (CCBP) includes a set of goals, objectives, and actions to guide development and implementation of bicycling projects and programs in Cecil County. This plan will build on existing work, since a number of municipalities have previously adopted bicycle and greenway plans or proposed bike routes listed in their respective comprehensive plans. This Plan incorporates, but does not supersede, elements from these other efforts. The CCBP reinforces the priorities of the region and municipalities and will aid in prioritizing limited funds, seeking new funding streams, and increase transportation funding for bicycle projects.
As a sort of rural backyard for Delaware bicyclists, a strong response is very important – and it only takes minutes. You can review the complete plan in pdf HERE. Please direct all comments – positive or negative – to Tamika Graham at: tgraham@wilmapco.org before November 20.