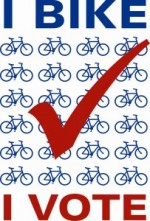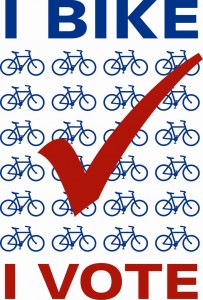 With a flood of last minute surveys coming in, we are extending our 2012 candidate survey by 24 hours to make sure we catch any last minute responses.
What do candidates running this year for the Delaware General Assembly and Governor think about walking and bicycling, and about making them better?  They've now got until the end of October 11 (today!) to tell us.
Who haven't we heard from yet?  Candidates running this year who have not yet responded to our joint Sussex Outdoors, Bike Delaware and Delaware Greenways survey are listed below. Do you see a candidate running to represent you who has not yet responded? If so, contact them and let them know you'd like them to.
Still waiting to hear from…
CANDIDATE
Jesse McVay
Brian Lintz
Margaret Henry
Robert Marshall
Marcia Groff
Catherine Cloutier
Chris Counihan
Gwendolyn Jones
Ernesto Lopez
James Christina
Karen Peterson
Evan Queitsch
Brad Thomas
David McBride
Kathleen Cooke
Catherine Samardza
Colin Bonini
Brian Bushweller
Eric Bodenweiser
Jane Hovington
Brian Pettyjohn
Bryant Richardson
Charles Potter
Stephanie Bolden
Helene Keeley
Melanie Smith
Bryon Short
Robert Wilson
Matthew Brown
Quinton Johnson
Dennis E. Williams
Margaret Mckeown
Jeffrey Spiegelman
Margaret Melson
Amy Merlino
James Johnson
John Machurek
Laura Brown
Dennis Cini
Marie Mayor
Stephen Smyk
Michael Ramone
Mark Doughty
John Viola
William Carson
Christopher Sylvester
Lincoln Willis
William Outten
Samuel Chick
Andria Bennett
Ellis Parrott
Harold Peterman
John Robbins
Douglas Beatty
Theodore Yacucci
David Wilson
Harvey Kenton
Shirley Price
Benjamin Lowe
John Atkins
Richard Collins
RUNNING FOR
Governor
Senator
Senator
Senator
Senator
Senator
Senator
Senator
Senator
Senator
Senator
Senator
Senator
Senator
Senator
Senator
Senator
Senator
Senator
Senator
Senator
Senator
Representative
Representative
Representative
Representative
Representative
Representative
Representative
Representative
Representative
Representative
Representative
Representative
Representative
Representative
Representative
Representative
Representative
Representative
Representative
Representative
Representative
Representative
Representative
Representative
Representative
Representative
Representative
Representative
Representative
Representative
Representative
Representative
Representative
Representative
Representative
Representative
Representative
Representative
Representative
DISTRICT
Statewide
1
2
3
4
5
5
6
6
7
9
11
12
13
15
15
16
17
19
19
19
21
1
2
3
5
7
7
8
8
10
11
11
14
15
16
16
17
19
20
20
21
23
26
28
28
29
30
31
32
32
33
33
34
34
35
36
38
40
41
41
RELATED:
• 2012 Sussex Outdoors, Bike Delaware and Delaware Greenways Candidate Survey
• Help Make This Election Matter For Bicycling
• Getting in the Race: An Advocate's Guide to Elections from the League of American Bicyclists
• American Bicyclist: Five Lessons From Delaware