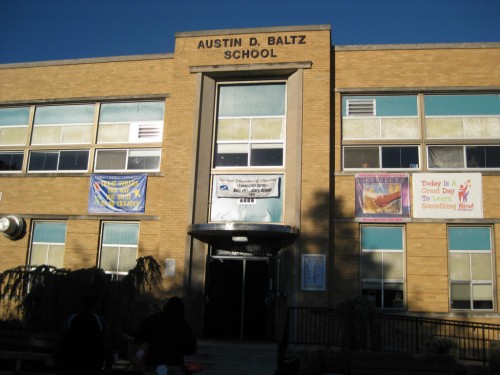 By Angela Cunneely, Bike Delaware Membership Director –
It was an afternoon of fun and education at the Austin D. Baltz Elementary School in Elsmere, as parents visited the school for Parent/Teacher conferences on October 11. Bike Delaware was there and we got to meet some of the parents, children, teachers and administrators of the Baltz School community. This school, which serves grades pre-K through 5, is a wonderful example of the neighborhood schools that are now being  replaced by larger buildings centered further away from communities. Principal Kelly Hurtt told us that The Baltz School, while it has over 600 students, is only serviced by 5 school buses. That  is an impressive statistic, given the fact that most American children now ride a school bus to get to their schools. At Baltz, many of the students walk or ride their bicycles to school. The surrounding community, located just off of the busy Kirkwood Highway, is a quiet one that encourages walking and bicycling. The 20 mph speed limit immediately surrounding the school means that students will have a safer journey to school.
Baltz Elementary was also a recipient of the safety improvements defined by the Safe Routes to School (SRTS) Program, now eliminated in the latest Federal Transportation Bill. These improvements included sidewalks, crosswalks, signs,  and awareness, all of which  make this school a model of success in its efforts to encourage the healthy practices of walking and bicycling to school – a practice which sadly seems to be disappearing. Melissa Crouthamel, Baltz's Physical Education teacher, told us that it is very encouraging to see the students walking and cycling to school, and she hopes that this will lay the groundwork for more physical activity in her students' lives as they grow up.
Thanks to the Baltz School for welcoming us to your event, we enjoyed it and we hope to see you all again soon!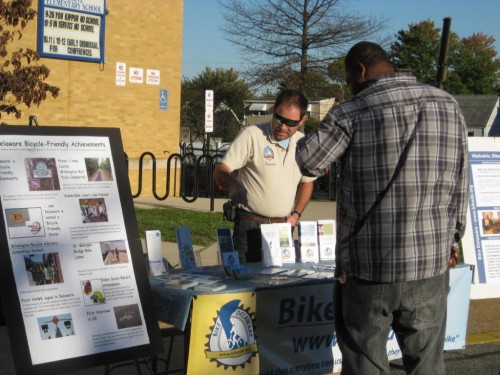 Parents and children stop and visit Bike Delaware's exhibit, and receive plenty of free handouts.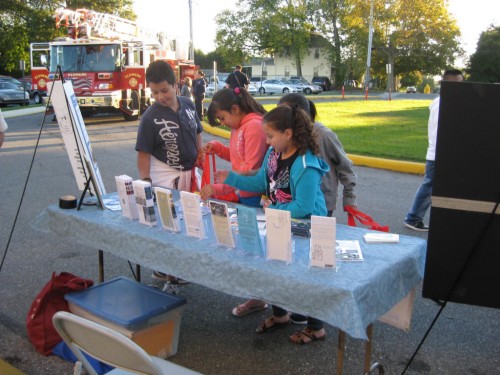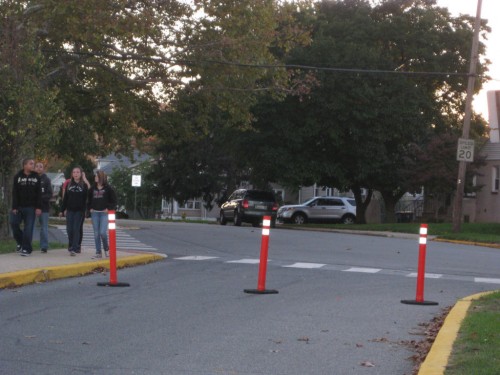 Above: Kids walk and bike to school without thinking twice. Note the speed limit sign to to the right. Why aren't all residential streets in Delaware limited at 20 mph? Visit the "20's Plenty for Us" campaign website from the UK.