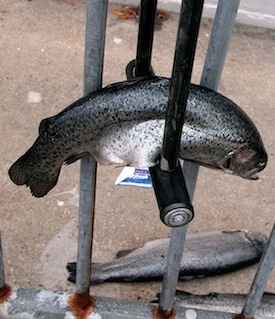 Sometimes bikers have to improvise where to leave their bikes, but many common bike racks may be worse than nothing.
How many bikes really fit on that rack?
From GreenSpec — Biking cross-country from San Francisco to Boston with a friend in 2010, I saw few showers, and had even fewer shaves. As we paused for rest at various cities, towns, and trees across America, we attracted a lot of attention for looking like we lived out of the packs on our bikes (probably because we did).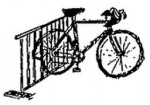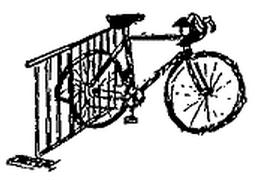 But while we were seeing a lot of our bicycles, a lot of places we visited seem to have been designed as if bikes had never been seen there. Truth be told, where to lean our bikes while we stopped for a snack was low on our list of concerns (did you know that Cameron Pass over the Rocky Mountains peaks at 10,276 feet?), but as someone who often bikes around cities, finding a secure place to lock my bike while I go grocery shopping is sometimes a major problem.  (Continue reading …)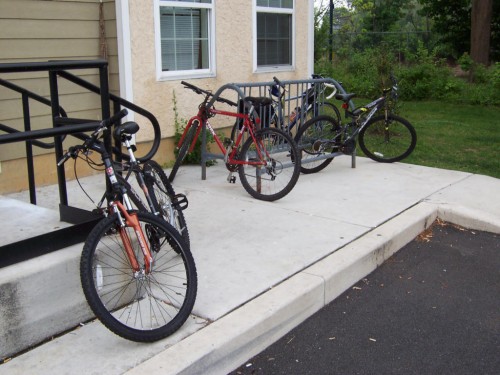 Above: Bikes in Newark parked anywhere but in the rack. Often called "Grid" or "Schoolyard" bike racks, all it takes is for your bike to fall over, or someone to knock it over. Since the wheel is trapped between the vertical rods, and is the only thing holding the bike upright, it can be easily damaged or bent beyond repair.