Bike Delaware World Headquarters
November 6, 2012
Polls open at 7AM and close at 8PM.
If you're not completely certain where your polling place is, this handy tool provided courtesy of the great state of Delaware will tell you where you need to go:
DEPARTMENT OF ELECTIONS-POLLING PLACE LOCATOR
Redistricting has taken place in Delaware, which means that a lot of people are now in different districts than 2 years ago, and their polling places may have changed.  Use the link above to make sure your polling place hasn't changed.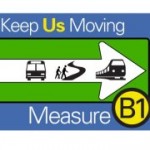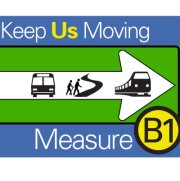 We understand that there has been some interest in the election race between Barack Obama and Mitt Romney.  That's fine.  But today Bike Delaware will be looking all the way across the country to Alameda County*** in California where a measure to raise the sales tax to pay for transportation improvements is on the ballot.  What's remarkable for bicyclists is that, if passed, about 8% of the revenue  raised by the sales tax – totaling more than $600 million dollars – will be earmarked for walking and bicycling projects.
"Our colleagues across the county will be watching us," East Bay Bicycle Coalition Executive Director Renee Rivera told Bike Delaware.  "We are not just winning Measure B1 for a bike-friendly East Bay, we are winning it for communities all across the nation. What we win here in Alameda County will inspire advocates across the county to take our success and our strategies to their home counties and fight for the funding they need for their local bike/ped projects."

*** Interesting fact about Alameda County: It has almost the same population (1.2 million) as Delaware (0.9 million).

RELATED:
• Yes On Alameda County Measure B1 (Facebook)
• 2012 Delaware Governor and General Assembly Survey Results