By Denis Cuff
Contra Costa Times
11/07/2012
A measure to double Alameda County's transportaton sales tax to a full 1 cent was narrowly failing at the polls, but the outcome could change when a large number of mail-in ballots are counted.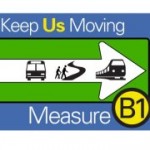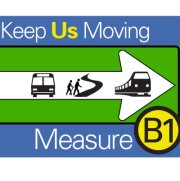 With all precincts reporting, Measure B1 garnered 65.5 percent of the vote — short of the 66.6 percent or two-thirds majority needed to pass, according to unoffical results Tuesday.
There are many ballots yet to be counted — mail-in ballots and absentee ballots turned in at polling places Tuesday.
Alameda County election officials said the uncounted ballots could amount to as much as 25 percent of the total votes. .
The measure would make the sales tax permanent and would raise $7.8 billion over 30 years to boost spending on roads, freeways, public transit, bicycle and pedestrian improvements, and transit-oriented developments.
Read entire article HERE>>>
RELATED:
• We bike, we vote and we'll be watching the returns from Alameda County, California where $600 million dollars for cycling is on the ballot