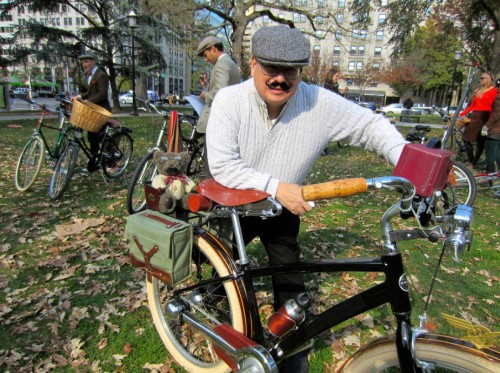 Official 2012 DC Tweed Ride Revisited, by Felix Cartagena ~
I survived the 2012 DC Tweed Ride. The first few miles were stop and go in heavy traffic. Once we got into the neighborhoods it got easier bit still a lot of hills. We cruised through Gallaudet University, much to the amusement of the students. We had a rest stop at the National Arboretum, then took a really neat bike path alongside an above ground Metro line. Back into DC proper we avoided the downtown traffic and ended up at a park just 2 blocks from where I parked. Got home around 7:30 … tired and really sore.
YouTube video below:  4 of the photos in the first 36 seconds are of my bike, the fender ornament, the teddy bear, and the radio. Everybody took a picture of the bear!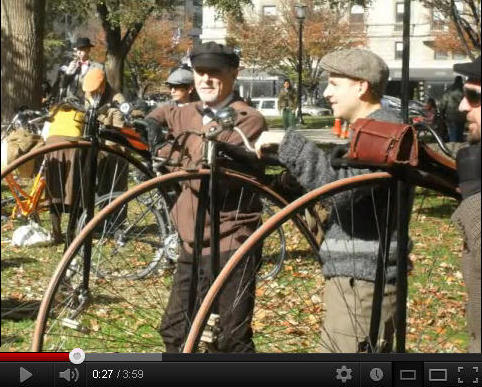 Perhaps a Delaware Tweed Ride might be in our future? It seems plenty of us own vintage bicycles, and enjoy revisiting the good 'ol days. Revisit the 2010 edition below:
The below photo was taken during the 2010 Wilmington Grand Prix.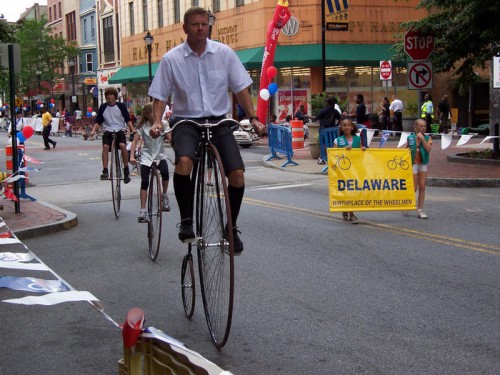 Below:  Tom Hartley, with his Antique high-wheeler during the St. Georges Bridge bike lanes dedication.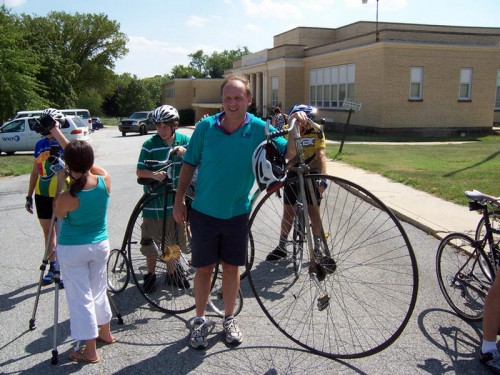 Below:  Angela's 1972 Raleigh Humber 3-Speed classic, made at the late Carlton factory in England.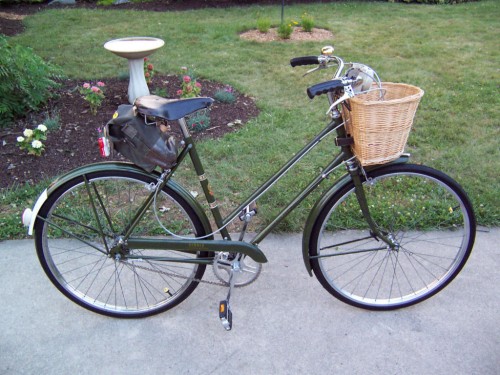 Related: