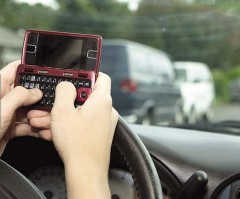 Bike Delaware asks – Why is that?
NY Times, by Richard Chang — The (Car & Driver) magazine found that reaction time was much worse for both drivers when they were texting while driving than when they were under the influence of alcohol.  [Full article ….]
New video highlights the dangers of texting while driving:
Featured in PoliceOne.com, by Doug Wyllie — If a picture is worth a thousand words, how many words in value is a video? It may be completely incalculable in the case of the video below, created and distributed by AT&T.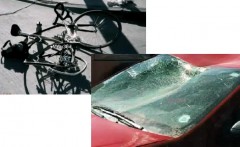 Before I go any further, I want to quickly offer kudos to AT&T for producing this video.
While the cynic in me recognizes that it's a PR move which is very probably meant to inoculate the company against potential future litigation associated with the tragedies that may befall drivers who are stupid enough to use AT&T's devices to send text messages while also operating a moving vehicle, they did actually make a really compelling video.
In fact, this video is so well done that it should be required viewing in every "Driver's Ed" class in every high school in America. [Full article …]