DC.Streetsblog — By Angie Schmitt
One more reason to reduce driving: Exposure to high levels of traffic pollutants may increase the risk that children will develop autism, according to a study published recently in the Archives of General Psychology.
Researchers from the University of California Keck School of Medicine examined traffic-related air pollution levels in two groups of children: 279 with autism and 245 without. The study found that autistic children and their mothers were twice as likely to live in high-pollution areas during pregnancy and the first year of life, controlling for other factors.
One in 88 children in the U.S. is affected by autism.  [Continue reading …]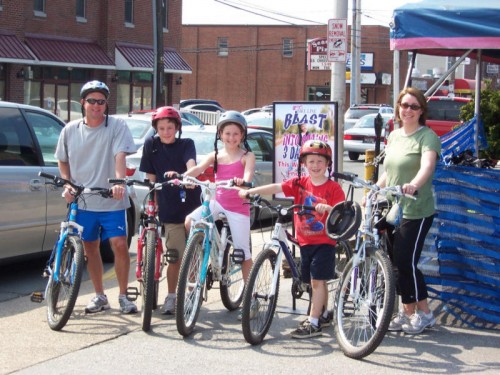 Above: The scene on Main Street in Newark on a typical Summer day. The City plans to spend millions for additional car parking, yet cannot find the funds to have DelDOT paint Sharrows on Main Street.