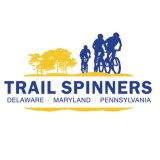 The 3rd Annual Newark Bike Swap is just around the corner!
Join us Saturday February 23rd for our area's one and only bicycle swap meet. Clean out your garage or basement, rent a vendor table at the swap and hock all that extra bike stuff that is sitting around gathering dust! Cost is $20 for a small vendor space (1 table) or $30 for a large space (2 tables). Visit http://trailspinners.org/swap for details. Click HERE to download the registration form. Then print it out, fill it out and mail it in with your check. This is going to be a great event. You won't want to miss it!
See you on the 23rd!
Contact Trail Spinners via their swap website at for questions and table registration.