March 4-6, 2013 | Washington, D.C.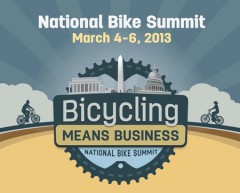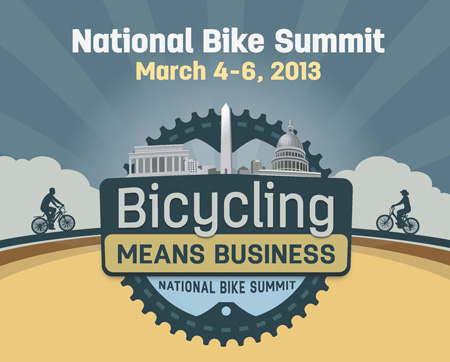 In pure economic terms, bicycling pours billions of dollars into the U.S. economy, creating jobs and boosting community development from coast to coast. In political terms, bicyclists mean business, too. The united voice of the bike industry, event directors, local riding clubs and advocacy groups is a powerful constituency.
The National Bike Summit is the premiere national bicycling advocacy event of the year. More than 800 advocates, government staff, and cycling enthusiasts of all types come together to tell Congress about the benefits of bicycling.
And this year the National Bike Summit mean business…
The Summit begins at 5 p.m. on Monday, March 4, and ends at 7 p.m. on Wednesday, March 6. If you want to pedal the nation's capital, stick around for the bike ride on the morning of Thursday, March 7!
Click here to register for the National Bike Summit.