WALKABLE BIKEABLE DELAWARE 2013 SUMMIT
Active Transportation, Healthy Families
May 1 | Dover, Delaware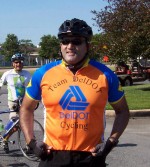 DelDOT Secretary Shailen Bhatt will speak at the Walkable Bikeable Delaware 2013 Summit on May 1 in Dover.
Secretary Bhatt spoke at the National Bike Summit in Washington DC in 2012. His agency also proposed over $10 million dollars in new bike and pedestrian improvement funding last year.
Secretary Bhatt previously served as Associate Administrator in the Federal Highway Administration in Washington, D.C., as Deputy Executive Director with the Kentucky Transportation Cabinet responsible for advancing transportation projects, and as Director of the Bowling Green/Warren County Metropolitan Planning Organization. He is on the advisory committee of the State Smart  Transportation Initiative (SSTI) and formerly served as a board member for Preservation Kentucky and the Bowling Green/Warren County Regional Airport.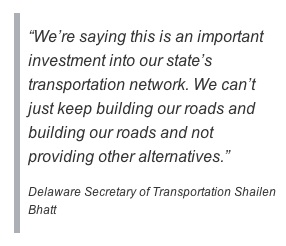 Along with Governor Markell, Senator Carper and Representative Longhurst, Secretary's Bhatt's leadership is one of the reasons that there is probably more pro-walking and pro-cycling momentum in Delaware right now than in any other state in the country. Last year, Delaware leapt 8 places in the League of American Bicyclists ranking of "bicycle friendly" states (more than any other state in the country). Delaware was also the only state that the League chose to profile in its recent "Bicycle Friendly America" publication.
But: "past performance is no guarantee of future results." We need your help in Dover to sustain this incredible momentum.