TODAY: Join DelDOT Secretary Shailen Bhatt, DNREC Secretary Collin O'Mara, as well as other officials and dignitaries, for the 1:30PM groundbreaking for the construction of the Capital City Trail.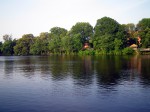 In the north, the Capital City Trail will connect to the Silver Lake Park Trail and Silver Lake Park. Silver Lake is the source of the St. Jones River. With a permit, visitors can fish for both bass and catfish in the lake.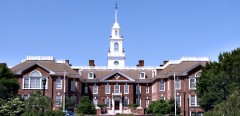 From Silver Lake, the trail will go almost directly south, cross Loockerman street and pass near Legislative Hall where the General Assembly of Delaware meets. It will then cross the St. Jones River, continue along Court Street and then connect to the Public Safety Boulevard Pathway, DelDOT headquarters and the Isaacs Branch Trail.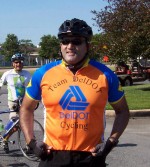 Among other high points of the trail, engineers at DelDOT will be able to easily bicycle back and forth between DelDOT and governmental destinations clustered around the Dover Green. And, if those engineers are tired from too much road building (and who wouldn't be?), they can just play hooky for the rest of the day and continue on to Silver Lake for a little fishing.
Groundbreaking ceremony at 1:30PM at Legislative Hall in Dover at the front entrance facing MLK Boulevard.
The Capital City Trail is part of Governor Markell's First State Trails and Pathways Initiative  to create a world-class statewide network of new and enhanced trails and pathways for residents  and visitors to enjoy walking, biking, hiking and active living. The Initiative has far-reaching  advantages – boosting Delaware's economy, benefitting local businesses and promoting the  continued growth of the state's recreation and tourism industries. By offering people a place to  walk, run or ride, trails and pathways allow them to connect with the outdoors and encourages  healthier, more active lifestyles. The Initiative is a partnership led by the Department of Transportation and the Department of Natural Resources and Environmental  Control with regional and local organization and government partners.