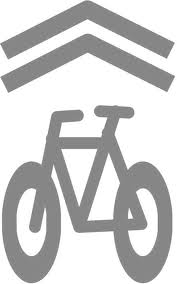 I am a seasoned transportation cyclist. I've been using the bicycle as my primary means of transportation for 15 of the last 25 years and as a close second for those other 10 years.
I "take" the (travel) lane when I want to. I ride up Main Street in Newark in the middle of the travel lane; over the 896 train bridge near the old chrysler plant in the middle of the lane. We can already take a travel lane if we want. So why do we need these sharrow thingys to tell us we can do that?
Recently while riding on Main Street, with its new sharrow pavement markings, I noticed that I was just cruising at my own speed. I felt different. I didn't seem to care about my speed. Then it happened again the next day.
Though I am an ultra-confident cyclist I still struggle (like I think most so-called "avid" cyclists) with the concept of riding slow, not sweating, and just generally going at a relaxed pace. It seems like there is always something happening around me signaling me that I need to go faster, whether it's a feeling that I have to beat the car to the light or I need to prevent a car from passing me. (Or to catch that slicked out sport cyclist while in my buttoned up shirt and wool pants riding my folding bike!) Something seems to always be happening (in my mind at least) to make me think I should be riding faster.
I have realized, that in the background, I have had this constant feeling that I have to "prove" that I belong on the street. That I'm not slow. (In fact, that cars are really what is holding up Main Street and that bikes are faster in the congestion. They are holding me up! So they shouldn't be upset with me blocking traffic while taking the lane.)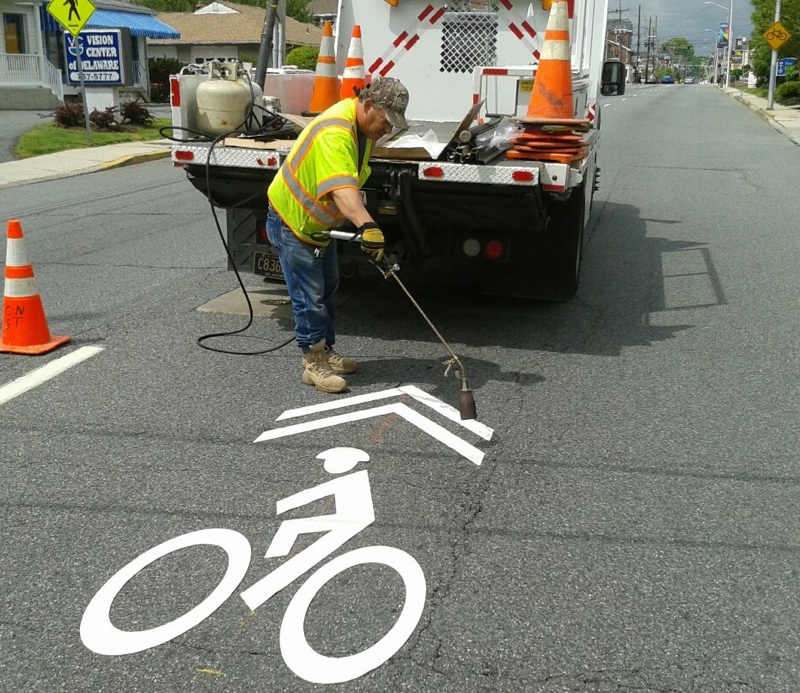 What I've realized is that Newark's sharrows have replaced that low-level anxiety I felt to show legitimacy with speed. The sharrows take care of the legitimacy question on their own. It's now crystal clear that I'm supposed to be there whatever my speed is. I can now just enjoy my ride down Main Street rather than trying to prove I belong.
I've ridden on sharrowed streets in NYC and San Francisco before, but it was only when sharrows came to my home town that I really got it.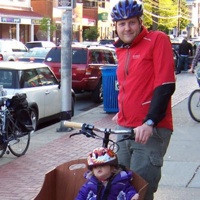 Bob Ruddy is a member of the board of directors of Bike Delaware.
RELATED:
• The sharrows have landed! (On Main Street in Newark.)