For quite a few people in America, talking about what Americans can learn from the cheese-eating surrender monkeys of the Old World is about as popular as replacing the Super Bowl by the World Cup would be.
If you are one of those people, STOP READING RIGHT NOW.
Still there? OK, here are the takeways from an amazing bike tour my husband and I did last month. From Budapest to Bratislava, from Vienna to Munich, cycling in Europe is an amazing experience for an American cyclist:
Lots of bike lanes in the cities, and in many cases bike paths that separated cyclists from motorists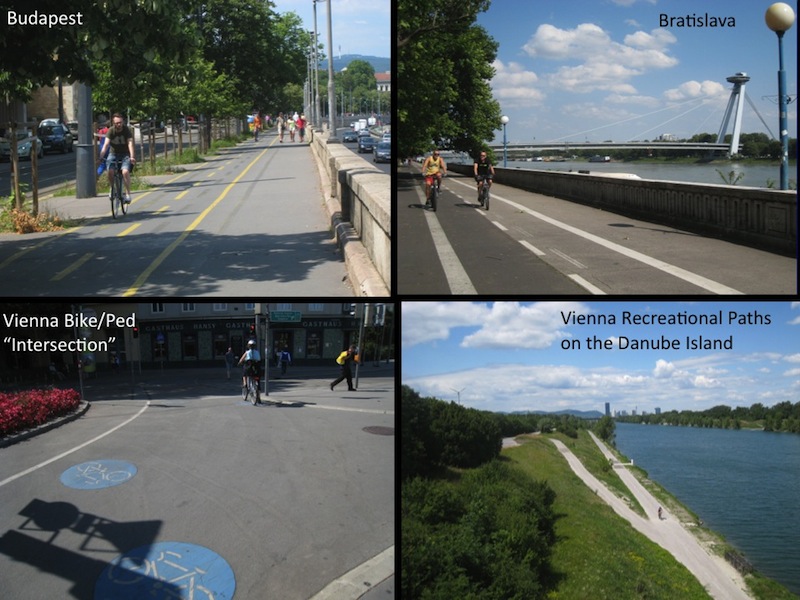 Great signage for bicyclists, including destination signs and signs identifying nearby services (food, B&B's, bike shops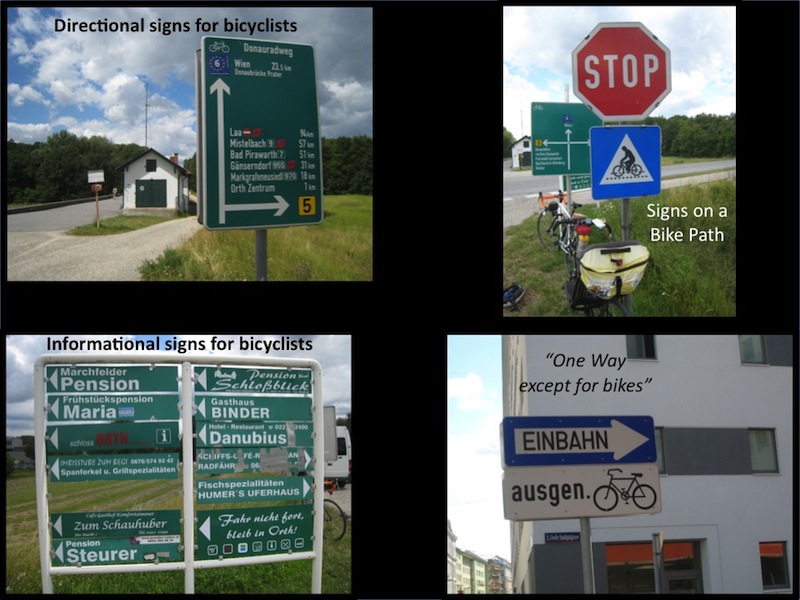 Easy access to bridges
Most riders in street clothes, without helmets, riding utilitarian bikes with baskets to hold purchases, purses, etc
People of all ages, from an infant sleeping in a trailer to an elderly man on an errand and everything in between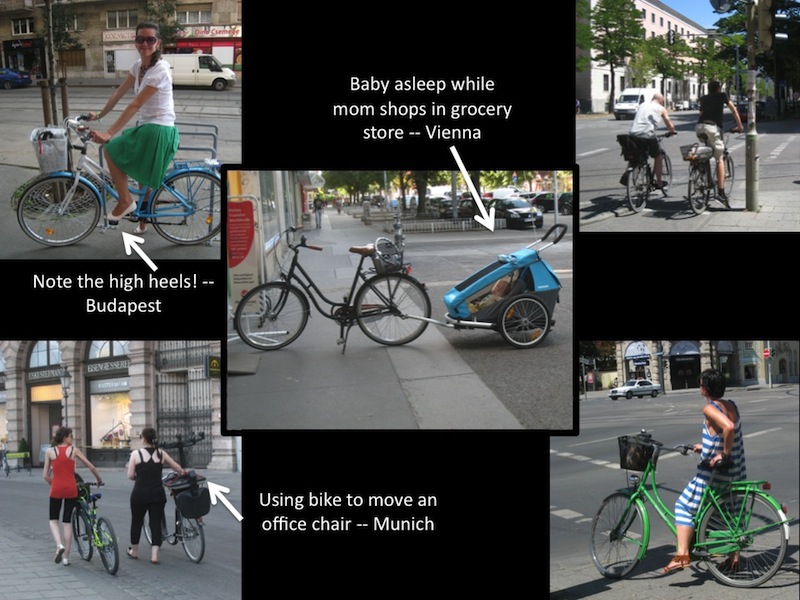 Bikes allowed on subways and trains – we saw a family of 5, with their 4 bikes plus trailer in a train station, ready to board a train
Virtually no broken glass on the roads, anywhere!
A fair number of electric assist bikes
Bikes parked EVERYWHERE, many without bike racks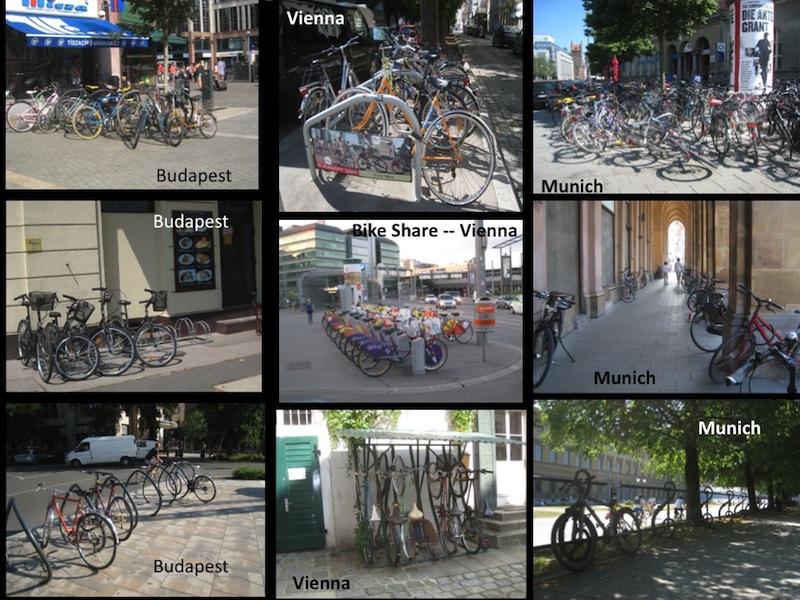 Some research on the internet provided some additional information to supplement my observations.  For instance: "In a 2011 Gallup poll, 19 percent of Hungarian respondents said cycling was their main mode of transport, coming in second after the Netherlands among European Union countries." taken from here.  Check out the rest of this webpage.  Any of it sound familiar?   The challenges faced by cyclists in Budapest sound exactly like those we face in Delaware.  They've made great progress in the last 20 years.
We spent several days in Munich.  According to this source: "There are approx. 1200 kilometers of bike lanes in Munich."  I believe it, consider that we saw bike lanes everywhere we walked, and we did a LOT of walking!  Additionally, "The Munich city council, a coalition of the centre-left Social Democratic Party and environmentalist Greens, is now proposing a 'bicycle parking by-law,' under which builders of residential or commercial properties will need to also make room for set number of bike spaces, according to daily Süddeutsche Zeitung….The move is part of the Bavarian capital's efforts to boost cycling's share of daily local transport from the current 14 percent to 20 percent over the next few years." On this side of the Atlantic, Newark has made some progress getting bike racks along Main Street.  New Castle County does have a bike parking requirement whenever a parking lot of at least 10 spaces is built.  But that may not always be enforced
I was so inspired by all the women riding in street clothes!  No spandex, no bike shoes, but rather dresses, skirts, sandals, flip-flops, or even high heels.  I'm determined to do more riding in "regular" clothes, so people can see that riding a bike doesn't require a special "uniform".
RELATED:
• Flat Hills, Bike Paths, and Bike Lanes in Eastern Europe
Other great places (a lot closer than Budapest!) Delawareans can also learn from:
• A Montreal Neighborhood Intersection Morphs into a Wonderful Public Space (VIDEO)
• To See The Future of Cycling in the U.S., I Slipped Over the Border
• How Boulder Signs Its (Seamless) Bikeway Network
• The surprising rise of Minneapolis as the most bike-friendly city in America
• Mia Birk: Fear of Cycling (Portland)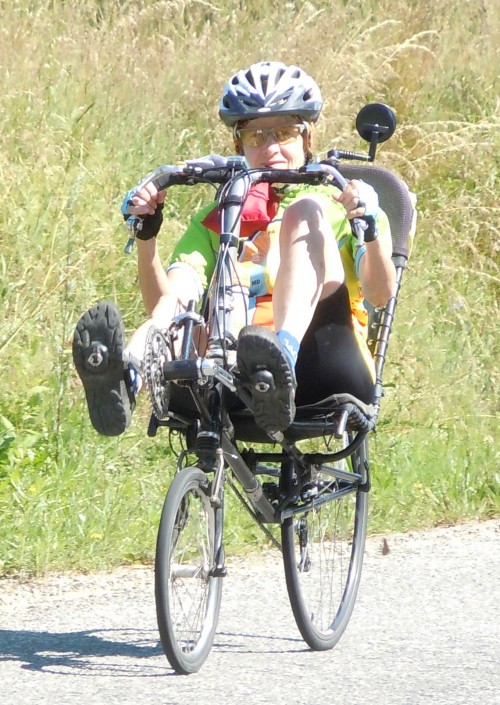 Carol Ireland is a board member and officer of Bike Delaware.