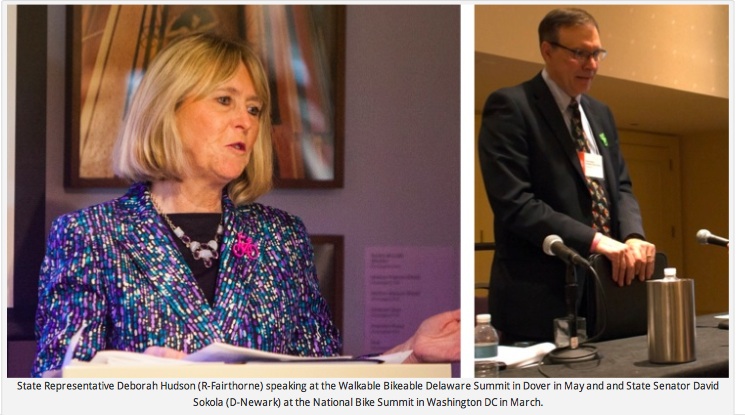 State Representative Deborah Hudson (R-Fairthorne) recently sent out an update on a project on Valley Road in Hockessin to her constituents: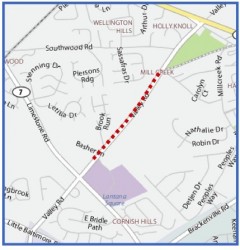 The pedestrian path will connect Swift Park and Hockessin Village to Lantana Square Shopping Center and Tweeds Park. The 0.7 mile-long connector will consist of a paved ribbon, six feet wide, separated from Valley Road by a small grass median. The connector, supported by Delaware Greenways, will help make the Hockessin area more accessible to bicyclists and pedestrians.
Rep. Hudson and Senator Dave Sokola were among a group of area legislators who committed a combined $200,000 from their Community Transportation Fund accounts to pay for the state's 20-percent share of the project's estimated $1 million price tag. Those funds will secure a federal grant to finance the balance.

Although the primary construction will be to create the pedestrian path, some of the funds will be spent to mark "official" bike lanes on the shoulders.  Dick Saunders, a member of Delaware Greenways' board of directors, who has been actively advocating for this project for many years, explained that Valley Road will consist of, in each direction: "11′ traffic lane, a 10′ shoulder sharing a 5′ marked bike lane, [and] a curb to direct storm water into the existing drainage system [and on the east side] a 3′ grass strip separating the the curb from a 6+ foot asphalt pathway."
Dick explained that they "attempted to get a mixed use pathway but DELDOT would have had to go beyond the Valley Road right of way into the property owner land. This would have made it unachievable at that time. Believe me [a mixed use pathway] was my primary objective when this began."
The pathway has been estimated at $1 million.  The legislators committed then transferred the 20% matching funds to DELDOT last summer prior to the election, to insure the funds would not be lost due to legislator changes after the election.  So DELDOT is fully funded with the matching funds as it stands now.  Construction is due to start in Spring, 2014.
Representative Hudson and Senator Sokola have been two of the strongest supporters of walking and cycling in Delaware. Representative Hudson was the main sponsor of Walkable Bikeable Delaware in the Delaware House of Representatives in 2011. Senator Sokola was the main sponsor of right-turn lane legislation in the Delaware Senate and spoke at the National Bike Summit in Washington DC in March (the only legislator form Delaware ever to do so).
My hope is that the next phase will connect this path to one that would follow Yorklyn Road north to the former NVF property and the Auburn Heights Trail.  These connectors will provide walking/cycling alternatives for getting around Hockessin.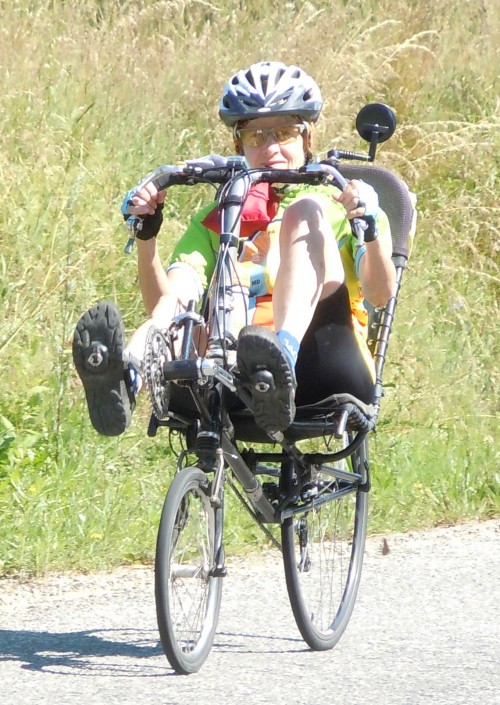 Carol Ireland is a board member and officer of Bike Delaware.
RELATED:
• Valley Road Pedestrian Pathway (and Bike Lane) Project
• Concept – Valley Rd Ped Bike path
• Representative Hudson Welcoming the Summit
• Senator Dave Sokola At National Bike Summit at 11AM Today